Purchase Makes Possible 'a Natural Extension' of Teknor Apex Capabilities, Adding Specialty Compounds such as Weatherable Capstocks and CPVC for Building Products
PAWTUCKET, RI, U.S.A., February 3, 2014: On January 31, Teknor Apex Company completed the acquisition of Viking Polymers, LLC, a custom compounder with a diversified portfolio of specialty formulations and a particularly extensive involvement in rigid PVC and related materials for building and construction. The amount of the deal was undisclosed.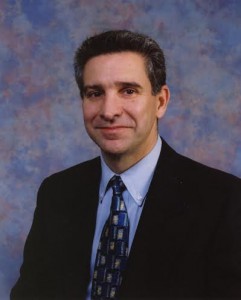 The purchase agreement was with Viking Polymers owner and president John Ammondson, who founded the company in 1994 and will now serve as a consultant to Teknor Apex. Based in Jamestown, NC, U.S.A., Viking Polymers has a nominal annual compounding capacity of 50 million lbs. (23,000 metric tons). The acquired business will be part of the Teknor Apex Vinyl Division, continue to operate in Jamestown, NC, and retain all employees, according to Louis R. Cappucci, Teknor Apex vice president and head of the Vinyl Division.
"While most of the business of the Vinyl Division of Teknor Apex has historically centered on flexible compounds, rigid PVC plays an increasingly important role in our continued growth," said Mr. Cappucci. "The acquisition of Viking Polymers adds substantially to our rigid PVC capabilities and represents a natural extension of our product portfolio into weatherable capstocks, CPVC compounds, and other specialties for the fast-growing building and construction market."
The chief applications for CPVC (chlorinated polyvinyl chloride) include hot and cold potable water systems and industrial piping. PVC, ASA, acrylic and alloys are custom formulated for applications ranging from house siding, windows, decks, railings, rainwater systems, and fences.
"The weatherable compounds that we have developed at Viking Polymers make possible dark and wood-toned colors that withstand prolonged outdoor exposure," said Mr. Ammondson. "With the growing trend in outdoor living, these compounds offer attractive, low maintenance alternatives to wood in standard building applications."
Synergy between Viking Polymers Technology and Broad Market Reach of Teknor Apex
John Ammondson cited important similarities between Viking Polymers and Teknor Apex: Both companies are privately held with solid reputations, have developed their own proprietary compounding technologies, and are well known for placing a high priority on customer service. At the same time, they differ in ways that hold promise for productive synergy.
"The Viking Polymers team is excited at the possibilities opened by joining forces with Teknor Apex," said Mr. Ammondson. "The extensive Teknor Apex sales force will uncover new business opportunities for the special technologies that we have developed, and the global reach of Teknor Apex will introduce to the world marketplace a range of Viking Polymers products whose application so far has been limited to North America."
Teknor Apex produces its Apex® rigid vinyl compounds at U.S. plants in Rhode Island, Tennessee, South Carolina, and California and at the facilities of Teknor Apex Asia Pacific in Singapore and Suzhou, China. Available in natural, clear, and custom color formulations, these products include profile and sheet extrusion grades for interior and exterior applications, injection molding compounds, and formulations for injection and extrusion blow molding.
Special formulations include filled, flame retardant, low-smoke plenum, medical- and food-grade, gamma-stable, potable water, high gloss, matte finish, and a variety of standard, medium, and high impact grades.  Information on recent new rigid PVC compounds from Teknor Apex is available at http://www.teknorapex.com/ftp/TeknorApex/Vinyl/Rigids/RigidPVCCompounds.pdf
PVC products offered by Viking Polymers include pelletized and dryblend rigid vinyl, flexible vinyl, and PVC-based blends and alloys. More information on Viking Polymers is available at www.vikingpolymers.com.