30 September 2013 – Ahead of two industry events in Europe and the US, International Pumps Symposium, Texas, US, and Pumps and Valves 2013, Rotterdam, Netherlands, Saint-Gobain has announced its vision for the future of the pumps industry.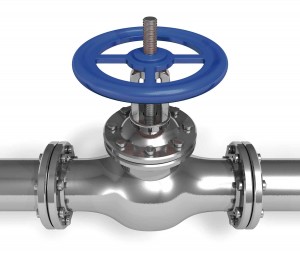 With rigorous new carbon dioxide (CO2) emissions standards, such as the US Environmental Protection Agency Tier 4 and European Union (EU) Stage IIIB, manufacturers of off-highway construction equipment are looking for ways to comply while optimising performance and minimising maintenance. Leading manufacturer of composite bearings to the industry, Saint-Gobain believes that it is the small parts that will make the biggest difference in enabling off-highway construction companies to meet these challenges and foster renewed industry growth well into the future.
"Ever more stringent emissions regulations is an enormous challenge and the effort to comply, while taking customer requirements into consideration, places a lot of pressure on manufacturers", said Janaki Weiden, Global Marketing Director for NORGLIDE® Bearings, Saint-Gobain. "This issue has to be resolved at the design stage, with the devising of lightweight, energy-efficient mechanisms that offer high performance for end users".
Saint-Gobain works in close concert with partners up and down the pumps industry supply chain to develop composite bearing solutions capable of enhancing operational performance of hydraulic piston pumps for off-highway construction equipment. Its NORGLIDE® composite bearings enable Original Equipment Manufacturers (OEMs) and Tier One Suppliers to enhance the smart design of their pumps mechanisms within off-highway vehicles. With a choice of mating metal backings, thin walled structure, tailored shape and geometries, NORGLIDE® composite bearings are a fraction of the weight of alternative bearings, allowing weight and space reductions and lowering CO2 emissions.
Their plain bearing form, combined with the cushioning quality of a unique polytetrafluoroethylene (PTFE) liner, compensates for thermal expansion of mating components during pump operation, providing a continuous perfect fit for optimum performance. In addition, when customised with innovative filler compounds, the PTFE liner offers improved wear resistance, reducing maintenance requirements throughout the long life of the off-highway equipment.
Ed Rumble, Global Market Manager Pumps and Valves for NORGLIDE® Bearings, Saint-Gobain, added: "Our extensive experience in the North American off-way construction market has shown us the value of working closely with Original Equipment Manufacturers (OEMs) and Tier One Suppliers. This enables us to develop innovative, customised composite bearings that comply with emissions standards, while helping end users lower total cost of ownership. We intend to bring this approach to European and Asian partners in the future".
About Saint-Gobain
Saint-Gobain is a global leader in the design, production and distribution of innovative, high performance materials for industry and employs around 193,000 people. With operations in over 64 countries, Saint-Gobain is the 60th largest employer and among the top 100 global industrial companies worldwide. In 2012, Saint-Gobain achieved global sales of over €43 billion. Saint-Gobain is listed on the stock exchanges of Paris, London, Frankfurt, Zurich, Brussels and Amsterdam.
Saint-Gobain's global strategy is focused around three core markets: Construction Products, Innovative Materials, and Building Distribution; and, the company is committed to play a leading role in developing energy efficient innovations for the housing and construction sectors, protecting the environment, and managing growth in a sustainable fashion.
With 15 sites and six R&D centres globally, the Bearings and Tolerance Rings Group, a division of Saint-Gobain, provides 'engineer-to-engineer solutions-in-motion' to high volume international OEMs in the automotive, leisure, energy, industrial, and other markets. Backed by a heritage of product innovation, technology, advanced materials and market leadership, they are dedicated to working with customers using their extensive engineering expertise to deliver standard and custom solutions in NORGLIDE® composite bearings, RENCOL® tolerance rings, SOLGLIDE® composite bearings and JOINSHIM® rings that meet the most demanding applications. For further information, please visit: www.bearings.saint-gobain.com