Several traders in Asia commented this week that they are focused on the Indian market for PVC sales since demand is picking up in that country, according to ChemOrbis. They are hopeful that sales to India can help offset the poor demand they are seeing from Southeast Asia and help offset the fact that the Chinese market was on holiday during the whole of this week.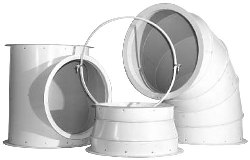 A trader offering Taiwanese PVC to Southeast Asia and India said this week, "We have kept our prices unchanged as our supplier has not changed its list prices. So far we managed to sell out our allocations to India since demand is picking up there and it is much better compared to Southeast Asia. We plan to allocate more of our material to India since demand is much better in that country."
Another trader offering the same Taiwanese PVC materials commented, "Most sellers are currently aiming at the Indian market. Demand is expected to pick up soon in India because the monsoon season will end and the peak season for the construction sector will arrive."A trader of South Korean PVC said, "India's rainy season will end and we expect demand in that country to pick up. We also expect to see a healthier market in Southeast Asia at the end of October, once the Muslim holidays end. We plan to maintain our offers for the near term."
According to ChemOrbis, making a comparison between the Indian and Southeast Asian markets, a source at a Chinese producer said, "We have maintained our offers to both Southeast Asia and India and we have concluded deals in India. On the other hand, we can hardly conclude any deals at all in Southeast Asia. In fact, some of our regular customers in the region have not even purchased from us in two months. Despite the slowness, we will leave our prices unchanged for October and allocate more material to India instead.
We also don't believe that supplies will build too much in China since many PVC producers reduced operating rates during the holiday week. We also think that healthy demand from India will be able to digest any extra supply. The peak season for construction in India is approaching very soon and we are quite optimistic about that market."