Market research institute Ceresana expects the demand for pipes in Europe will rise to more than 51 million tons in 2021. Lightweight plastics pipes, in particular, will likely become a major force in the market.
In order to reduce dependence on transit countries such as Belarus and the Ukraine, the intercontinental gas pipeline "South Stream" is intended to run from Russia through the Black Sea to Austria.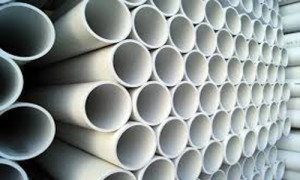 In Russia, construction of this pipeline longer than 1,000 kilometers has already begun; further continuation towards Western Europe is, however, still contested in Bulgaria.
The "North Stream" pipeline from Russia to Germany through the Baltic Sea, skirting Poland, was in inaugurated in 2011 already. Starting from this pipeline, secondary pipelines are built towards important consumer locations, for example chemical industry parks.
Various European countries plan to build a "Trans Adriatic Pipeline" form Turkey to Italy as an alternative to the aborted "Nabucco" pipeline from Turkey to Austria. Thus, the oil and gas segment is likely to be the largest growth market for pipes.
Major consumer of pipes in Europe is Russia. The construction of new pipelines in this country will continue to generate high demand in upcoming years, Ceresana predicted.
As a result of raw material sales, Russia is also able to invest larger sums than other European countries in the supply networks in order to connect remote areas to the potable and waste water supplies as well. Demand for pipes in Eastern European countries will increase by about 2% per annum (p.a) in the next eight years, according to the report.
The recovering construction sector in particular is providing growth impulses. Thanks to subsidies paid by Brussels, the new EU member states will invest large sums into supply networks, especially for potable and waste water.
Consumption of pipes in Western Europe, on the other hand, is almost stagnating. Despite the potable and waste water networks being in need of refurbishment in many countries, investments in this sector have often been postponed due to the debt and financial crisis, or were cancelled completely.
In Mediterranean countries in particular the situation is aggravated by a weak economic situation, so that the private sector can provide only limited impulses. The markets in Northern Europe are largely saturated.
More than half of all pipes consumed in Europe are made from steel. Major producer of steel pipes is Russia, output exceeded 10 million tons in 2013, Ceresana said.
Further important manufacturers are Turkey, Germany, and Italy. Heavy steel pipes are mainly used in the oil and gas segment, but are also found in the industrial sector, for example plant and machine construction.
In the future, however, plastic pipes, being much lighter and cheaper in production, will gain the largest amount of market shares, the report estimated.
By using different plastics, many desired properties can be attained. In regard to distance covered, plastic pipe already account for a significant share of the market for pipes. Compared to concrete pipes, which are usually substituted for other materials, plastics pipes can be replaced much quicker when damaged or worn out. Regarding output of plastic and metal pipes, Germany is the largest producer.