The downward trend that had been in place across the PP, PE and PVC markets in Europe is seen coming to an end in October, according to sellers who are mainly offering at rollovers initially as per the pricing service of ChemOrbis. After the monthly ethylene and propylene contracts settled with rollovers from September last week, initial polymer prices and sell ideas for October emerged on a mainly stable note in line with the balanced market dynamics.
For PP, a West European producer expressed their October sell ideas with rollovers after closing their September deals with discounts of €50/ton. A source from the producer reported that they don't have any supply concerns.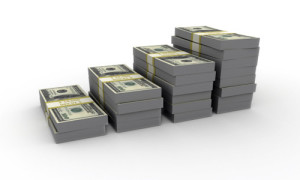 An agent of another West European supplier started giving October PP offers with rollovers in Italy. "We are planning to do back to back business so we are not planning to concede to any discounts later in the month of October. Supply is in balance with demand," he commented. Another distributor offering West European PP added, "Our supplier is mulling over issuing slight increases of €10-20/ton, but we think that they will eventually concede to rollovers as the market dynamics are balanced."
A converter received initial October offers for West and South European PP with rollovers from September. The buyer reported that he isn't rushing to make new purchases as he is waiting to receive new offers for Central European PP for which he made some purchases at competitive levels this month.
In Belgium, a distributor also rolled over his sell ideas for PP from September, but didn't exclude the possibility of slight hike targets of €10/ton from his West European supplier. According to the seller, demand slowed down in the second half of this month and it is unlikely to post a major improvement in October. Another distributor also expects to see stable PP prices next month after concluding his September deals with decreases of €50/ton. "Our stocks are low as we are only making purchases based on the orders we receive. However, the overall supply is in balance with muted demand," he added.
In the PE market, a distributor in Italy reported that he is planning to keep his West and South European offers stable in October and added that the market dynamics appear to be balanced for now. Another distributor, however, started giving initial October offers for locally-held Middle Eastern HDPE with increases of €10-20/ton from September. "We are aiming for slight hikes as our supplier reduced their availability to Europe and elected to divert their allocation to Africa where demand is said to be better. However, we may consider conceding to rollovers later in the month if demand is not supportive," he added.
A West European PVC producer settled their gentlemen's agreements with decreases of €25/ton for September. A producer source reported, "Although we are mulling over issuing some increases for October, we are likely to end up rolling over our prices from September as the market is not strong enough to support higher prices. We expect to see better demand next month."
According to ChemOrbis, a distributor reported that he expects his Central European supplier to keep their prices stable in October. The seller commented that demand has been weak in September while adding that he has no issues related to availability. A packaging producer in Germany expressed his October buy ideas for PVC with rollovers after obtaining discounts of €30/ton on his September deals. The buyer said, "Demand is stable in our sector. We expect to see stable prices in October, but converters active in the construction sector may push for slight discounts citing their weak end product demand."