African polymer markets have started to receive new polymer prices for February as per the pricing service of ChemOrbis. Players operating in Tunisia, South Africa and Uganda voice similar comments on the new offer levels, which indicate mostly a steady to slightly firmer trend.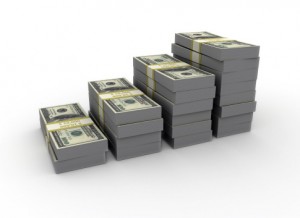 A Tunisian trader reported receiving new PP, PE and PVC offers from Middle Eastern, American and European suppliers. "February polymer prices mostly indicate $10-30/ton increases when compared to January. Overall supplies are sufficient but we believe that buyers will eventually accept these new levels at the end of the day, after some negotiations. We, too, will have to purchase this month but first we need to negotiate to get some discounts," he further added.
The trader received PE prices from a major Middle Eastern producer at $1670/ton for LDPE film, $1620/ton for LLDPE film, $1610/ton for HDPE film and at $1630/ton for HDPE blow moulding and injection on CIF, Tunisia, 90 days deferred payment basis. For PP, he received Middle Eastern raffia and injection at $1630/ton and PP block copolymer injection at $1690/ton with the same terms. The trader also received PVC k67-68 prices from the same producer at $1140/ton with the same terms.
Apart from the Middle Eastern PVC prices, the trader was offered Northwest European PVC k67-68 at $1120/ton and US PVC at $1080/ton, again with the same payment terms.In Uganda, a film products maker received Middle Eastern LDPE film and LLDPE c4 film prices at $1590/ton and $1600/ton, respectively, on CIF Mombasa, Kenya, 90 days deferred payment basis. The converter remarked, "We deem the Middle Eastern prices as more reasonable when compared to the Asian offers we hear in the market for February. Meanwhile, overall availability is comfortable as we can source our needs without any problems."
In South Africa, a trader reported receiving offers from several different Middle Eastern producers at $1650-1660/ton for HDPE pipe (100), $1540-1550/ton for LLDPE film and at $1640/ton for HDPE injection on CIF Durban, South Africa, 90 days deferred payment basis. He noted, "Middle Eastern producers' prices are mostly steady from their January levels but we hope to conclude deals with discounts of up to $40/ton." The trader also received February polymer prices from Asia. He got Chinese PET bottle offers at $1330/ton, South Korean HDPE injection at $1720/ton and Thai HDPE pipe (100) at $1690/ton with the same terms.
"HDPE pipe (100) customers are mostly sidelined from the market. They are reluctant to make fresh purchases for February given the currency problems," he further added.
Apart from this, the trader also received higher local prices from the domestic producer for February at $1755/ton (ZAR19950/ton) for LLDPE film, $1780/ton (ZAR20250/ton) for LLDPE injection, $1700/ton (ZAR19350/ton) for LDPE film and $1730/ton (ZAR19650/ton) for LDPE injection on FCA Durban, South Africa, 90 days deferred payment basis. The trader attributed the increase on the local prices to the ongoing depreciation of the South African rand against the US dollar, which caused buyers to be cautious on their import activities and turn to the local market to meet their needs.
According to ChemOrbis, he remarked, "The South African rand has lost almost 4% of its value in the past 10 days. South Africa's main problems are the large current account deficit and very low dollar reserves, which stand at around 35 billion dollars. Apart from this, elections are just around the corner and the current ruling party may change. Plus, the mining sector is still struggling with the effects of an ongoing strike in the country's platinum sector. The strike at major platinum mines is affecting the balance sheets of mining companies and the strikes are taking a toll on the South African economy as they threaten to spread into the gold sector," he further added.