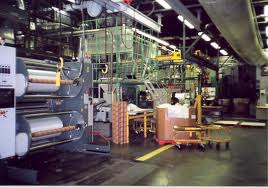 The establishment of a biopolymer study centre in Kochi will boost the prospects of providing support to the plastics industry in the country. About 400 plastic manufacturing units in the State will benefit from the research and development of technology at the centre.
Central Institute of Plastics Engineering & Technology (CIPET), which is setting up the centre here, renders technology support services in design, tooling, plastics processing and testing and quality assurance in India and abroad. The plastics testing centre at CIPET is equipped with the state-of-the art equipment and is recognised as one of the best plastic testing facilities in Asia, according to CIPET officials.
Several central and State government organisations as well as plastics manufacturers utilise CIPET's expertise for consultancy services and as a third party inspection agency for plastics products. The biodegradable testing centre at CIPET, set up jointly with European Bioplastics & International Biodegradable products Institute is the first of its kind in the country. The Kochi centre will also be able to offer similar services in future, the officials said.
CIPET has established two exclusive R&D centres at Chennai and Bhubaneswar. The Advanced Research School for Technology & Product Simulation (ARSTPS) at Chennai focuses on innovative product design for automobile aerospace, medical and packaging industries, product and tool design conceptualisation.
The Laboratory for Advanced Research in Polymer Materials at Bhubaneswar concentrates on biopolymers, e-waste recycling, polymer composites and nano-composites. A model plastic waste management centre has been set up at Guwahati in order to tackle the problem of waste management and educate people on the subject. CIPET has signed a memorandum of understanding with over 15 renowned institutions and universities within and outside India. Bilateral R&D initiatives and collaborative research projects, and student exchange programmes form part of the CIPET activities.
CIPET also receives academic and consultancy service assignments from countries such as UAE, Singapore, Malaysia, Kenya, Sultanate of Oman and Kingdom of Saudi Arabia.