Plastics consumption in the southern states is gaining ground and is gradually replacing rubber utilisation. This is attributed to technological innovations in the plastics industry, and also helps avoid volatility in rubber prices. There is a need for Kerala to set up a plastics park on the lines of Karnataka to encourage investments here, said the association of plastic manufacturers.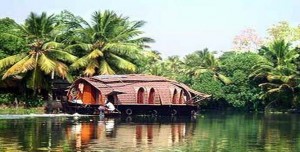 The All India Plastic Manufacturers Association (AIPMA) envisages an investment of Rs 10,000 crore for the plastics park in Karnataka, stated Hiten Bheda, committee member, Plastivision India 2013.
Addressing a press conference here today, Bheda said the participants at the forthcoming Plastivision India 2013 will display the latest innovations and technologies in the plastic industry. A five-day exhibition will be held in Mumbai from December 12-16.
Plastivision India 2013 trade fair is being organised by the AIPMA and would be attended by over 100,000 visitors and over 1,000 exhibitors from 30 countries presenting modern technologies. USA, China, UK, Germany, Italy, Turkey, Taiwan and Korea will have special pavilions at the fair.
The polymer consumption in south is around 2.5 million tonne per annum with a growth rate of about 10 per cent. It constitutes packaging, accounting for nearly 50 per cent of the demand (including bags, pouches, multi-layer films, protecting covers, moulded articles); infrastructure and agriculture around 25 per cent of demand; consumer goods and healthcare accounting for the remaining 25 per cent.
The south market has a higher availability of skilled human resources, ensuring organised manufacturing operations for quality products. This helps to boost both manufacturing and domestic consumption of plastics. He added there is a large untapped growth potential for the production of plastic products in the country.
In India, the per capita consumption of plastic is as low as 8 kg per capita compared with 30kg in China and 60 kg in the US. The substantial rise in consumption expected in South India will help the industry to inch towards the targeted 20kg per capita plastic consumption by 2020.
Source: www.business-standard.com/article/companies/demand-for-plastics-high-in-south-113112800981_1.html