In a latest development in the field of bio-plastic manufacturing sector one of the renowned names in bioplastic manufacturing Meredian Inc. seeks support of investors to increase its production capacity. While asked about the move the representative of the company says there is an urgent need for the company to increase its production capability to meet the growing demand of resins and other bio-plastic materials. The expansion is also needed to meet the ever-growing demand of quality of the products.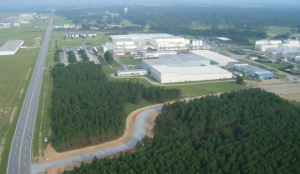 To achieve its target the company is working jointly with investment bank Piper Jaffray to explore and find investors that could help them materialize their ideas in practice. Both the parties are hopeful about their common goal and are committed towards their partner.
While addressing media-personnel and industry experts executive board chairman Paul Pereira says "Our company is at the leading edge of this innovative technology, and growth capital is of course key to our business plan as we move forward,"
This is not for the first time that the company is looking for expansion rather in past also it had made many expansions and their search for new investors comes less than two years after Bainbridge, Ga.-based Meredian opened its first commercial production plant making PHA bioresin. It is important to underline here that most of the brands of Meredian including PHA are based on soyabean oils, corn and cottonseed. The PHA resins manufactured by the company are used in films, extrusion coatings, bottles and other rigid packaging. With its continuous quality control the company has emerged as one of the best players in the resin manufacturing sector and bagged FDA approval for its brand PHA to be used in food substance contact.
According to the agreement both parties will look for adequate opportunities to fulfill the demand of their partner. The investor bank Piper Jaffray is based in Minneapolis.
Meredian's sister company — Danimer Scientific LLC — bought the PHA technology used by Meredian from consumer products giant Procter & Gamble Co. in 2007.