BHOPAL: It was an action-packed day for the youth brigade of I Lead India, Bhopal. From a rally led by students to Van Vihar protesting against use of plastics at the Boat Club in the morning to the two-day wall painting competition at Arjun Nagar in the evening, the programme witnessed an overwhelming response. Youths jostled for space on the slum walls to drive home the message of 'clean environment, green environment' here on Wednesday.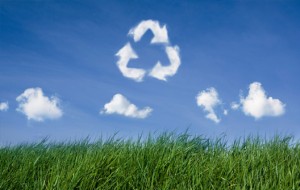 Titled 'Pratibimb', the competition drew crowds of eager painters. With 58 walls at their disposal and more than 100 participants in the wall painting competition, creativity came out in full swing. Young talent expressed themselves with colours.
Shweta Chouhan, Tanvi Chouhan and Monika Singh swept the category for Arjun Nagar residents, while Vijay Gaharwar, Class XII student of Dr Radhkrishnan HS School, Tejaswini Sharma of People's Dental College and Anushita Singh of UIT RGPV were awarded in the non-resident category.
The chief guest on the occasion was Lina Parsuram, wife of retired chief secretary and state election commissioner R Parasuram. She along with Shyam Bohre, a retired professor, Gulrez Ali, a painter, was part of the jury. They selected the best paintings in presence of BMC commissioner Vishesh Gharpale and other BMC officials.
Vinita Solanki, a student of National Law Institute University and one of the members of Youth Brigade enthusiastically said, "A large number of students participated in 'Pratibimb'. Hue of colours and enthusiasm of participants made people stop and see their beautiful paintings. It was heartening to see the harmful effects of plastics on Upper Lake being beautifully depicted by one of the participants."
"A common theme ran across all paintings- 'Say no to plastic'," said Avi Acharya, another Youth Brigade member and an engineering student.
The I Lead brigade also led a 100-student rally from Bharat Bhavan to Van Vihar between 10am and 12pm on Wednesday. Students of Classes IX to XII of Bonnie Foi Co-ed Higher Secondary School and Berasia and Karond branches of Red Rose School actively took part in the rally.
Armed with colourful posters and placards that read, 'do something fantastic, don't use plastic,' and 'paryavaran ko bachana hai, polythene ko hatana hai,' they drew the curiosity and attention of onlookers. At the end of the rally they pledged that henceforth they won't use polythene bags and will also spread the word further.
"We spotted a man throwing plastic bags in Upper Lake. We immediately sprang into action and tried to stop him, but, he drove away. However, it was encouraging to see students were vigilant and they were the ones who brought it to our notice. Besides, they too tried talking to the man," said Akansha Yadav, another member of the Youth Brigade and a post-graduate student.
Source:  timesofindia.indiatimes.com/city/bhopal/Green-message-with-colour-of-creativity/articleshow/24962741.cms