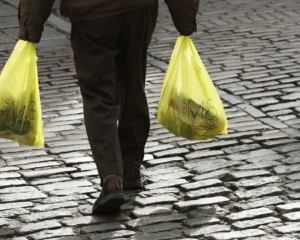 According to the latest news from the Global Plastic Industry, one of the renowned names in the additive manufacturing sector Wells Plastics has bagged a hefty sum of £1.5m investment from private equity firm Key Capital Partners (KCP) and existing shareholders.
The move is being appreciated by industry experts and professionals from plastic sector as it would help various stakeholders meeting the growing demand of additives and plastic equipments in the region. It is important to underline here that in last couple of years the European region has witnessed a sharp growth in the demand of plastic equipments and additives and there was an acute need for companies like Wells to expand its operation and this hefty grant will help them go far in their endeavor.
While talking about the move Dr Neil Partlett, the Chief Executive Officer of the company said the hefty grant will help the company improving its production capacity by paying for new machinery which is an urgent need. The move will also facilitate a more flexible production practices. While briefing media persons and industry experts about the move Dr Partlett said "The follow-on funding is great news for the development of Wells Plastics. It will help us develop the production facilities we need to support the future growth plans of the business,"
He also told that though there are plenty of hurdles and difficulties that are lies in the way but we are committed to overcome those difficult conditions in the manufacturing sector and till date we have managed to maintain a strong position in the sector. Wells Plastics employs over 40 people at its manufacturing site at Stone in Staffordshire and said it has a turnover of £10m. The move is being viewed as one of the most significant move in the sector as it would help company expand its footprints in various other sectors that are yet to be penetrated and touched by the company.
About Wells Plastics
Wells Plastics is a specialist additive masterbatch company based in the heart of the United Kingdom. Wells has over twenty years of development and manufacturing expertise in the plastics marketplace with a global supply position. Wells Plastics is a preferred partner for technological innovation by many leading plastic processing companies. In addition Wells are often approached by forward thinking chemical producers launching new products into the plastics industry. The fully equipped laboratory enables their technical staff to rapidly prototype new formulations, conduct extensive in house testing and offer their customers a first rate sampling service.