ANAHEIM, Calif., February 11, 2014 – TOPAS Advanced Polymers will showcase its versatile line of cyclic olefin copolymers (COC) for the medical device and diagnostic industry at the 2014 Medical Device and Manufacturing (MD&M) West exhibition February 11-13 in Anaheim, Calif. The company will discuss its latest materials and newest applications at its booth in Hall E, Booth 917.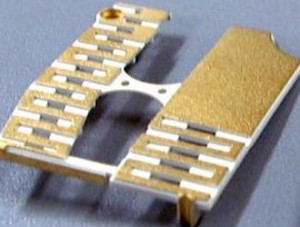 TOPAS' unique manufacturing technologies are enabling the development of new COC grades with a range of useful performance capabilities. These include elastomeric materials, advanced compounds, and plastics suited for the next generation of diabetes care devices. "We continue to focus our R&D efforts on new solutions that enable our medical customers to create next-generation products," said Timothy Kneale, president of TOPAS Advanced Polymers.
Kneale noted that TOPAS resins are finding increased use in medical devices and diagnostic applications due to the materials' broad property profile. These biologically-inert materials offer high rigidity and dimensional stability; high purity with low extractables/leachables; excellent biocompatibility, chemical resistance, and moisture barrier; the highest UV transmission of any plastic; and outstanding detail replication including submicron features. These innovative materials also provide glass-like transparency, variable Tg and compatibility with all sterilization methods including steam, and compliance with USP Class VI/ISO 10993 and FDA regulations.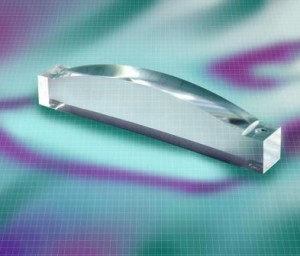 Most recently, TOPAS has launched TOPAS 5013L-10, an injection molding grade with an internal mold release which delivers an exceptional balance of properties and easy processing. The new material delivers low birefringence and high molding accuracy (submicron detail replication) for optical parts for medical and diagnostic applications. The heat resistance and purity are ideal for DNA analysis, including typical 95°C PCR protocols.
The TOPAS COC family consists of amorphous, transparent copolymers based on cyclic and linear olefins. These innovative materials exhibit a unique combination of properties that can be customized by varying the chemical structure of the copolymer. TOPAS COC provides high transparency, outstanding moisture barrier, high rigidity and strength, excellent biocompatibility, and good electrical insulation properties. This strong performance range has resulted in many breakthrough applications in medical devices, diagnostics, food and pharmaceutical packaging, optics, and electronics.
About TOPAS Advanced Polymers
TOPAS Advanced Polymers manufactures and markets TOPAS cyclic olefin copolymers (COC) for advanced packaging, healthcare, optical, and other applications worldwide. It also supplies the chemical intermediate norbornene. The company is a joint venture of Daicel Corporation and Polyplastics, both of Japan. Headquartered in Frankfurt, Germany, it has a U.S. subsidiary in Florence, Ky., and operates the world's largest COC plant in Oberhausen, Germany. For more information, visit  www.topas.com.