Grafenberg, 5th August, 2013. RAMPF Tooling, a leading developer and producer of high-quality polyurethane/epoxy materials and semi-finished products for model, mold, and tool engineering put in an excellent showing at the international WorldSkills 2013 competition. All materials for the technical modeling discipline came from the RAKU-TOOL® product portfolio.
With over 1,000 competitors from 53 countries and around 205,000 visitors, WorldSkills 2013 in Leipzig was the biggest event to date in the long history of the international skills competition. Talented young professionals aged 22 or under competed in 46 disciplines over a four-day period. There were seven competitors in the technical modeling discipline and all the materials they used came from RAMPF Tooling's RAKU-TOOL® product portfolio.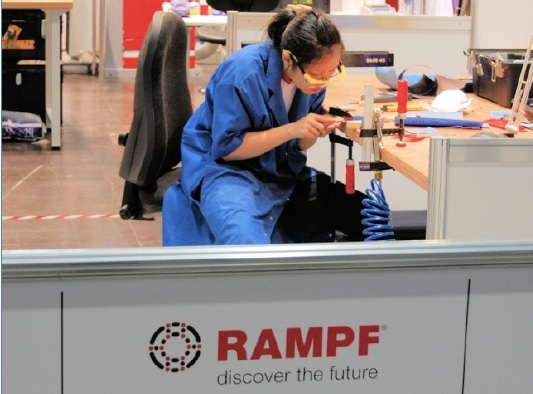 The up-and-coming model engineers had to prepare a prototype model of a projector for a smartphone based on 3D CAD data and a 2D drawing. For this purpose, they used MB-0670 modeling board, UP-4310/UH-4900 paste, and PF-3700-1 fast cast resin polyol with AC-9004 filler.

With its very fine surface, good suitability for milling, and low coefficient of thermal expansion, RAKU-TOOL® MB-0670 is ideal for a challenge of this kind. UP-4310/UH-4900 paste has a pot life of just four to six minutes and a curing time of around 25 minutes. And the RAKU-TOOL® PF-3700-1 fast cast resin system combines good curing with excellent strength and outstanding dimensional stability when subjected to heat. Competitors thus benefited from the best possible materials.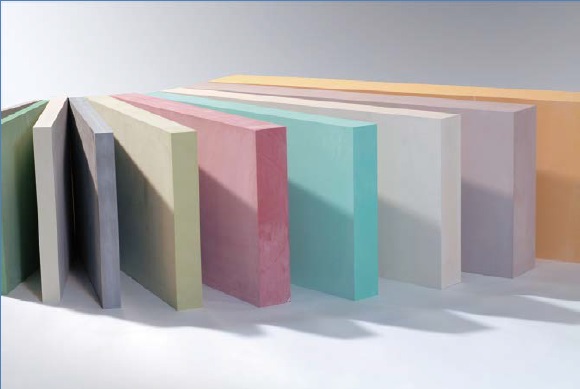 "It was a great experience for us, too. It was really exciting to see how our materials were used under competitive conditions. We would like to congratulate all the competitors on their outstanding performance," says Heinz Horbanski, Managing Director of RAMPF Tooling.
Read more information : www.rampf-tooling.de