Nonwoven manufacturer Technical Fibre Products has extended its current range to include a range of recycled carbon fibre veils and mats.
UK-based Technical Fibre Products (TFP) adds that it has invested in developing the technology necessary to process carbon fibre recycled from various manufacturing processes and composite structures. This capability has been progressed over a number of years through working alongside partners such as Boeing, Ford, Toho Tenax and the University of Nottingham as part of the UK's Technology Strategy Board funded projects, such as AFRECAR and HIRECAR, to develop routes for carbon fibre recycling and processing.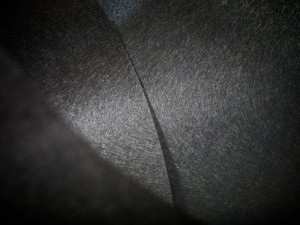 As a result TFP has developed the dispersion and processing of single filament recycled carbon fibre for conversion into high quality wet-laid nonwovens. TFP says that this capability enables it to both support the world's leading carbon fibre manufacturers in the utilisation of their reclaimed fibre and to provide a means to close the loop on composite recycling and re-use.
TFP's recycled carbon nonwovens can be produced from fibre reclaimed from composites by pyrolysis and integrated into a composite structure as a surfacing or semi-structural layer, ultimately providing a viable route for the recycling of fibres previously considered as waste.
Adam Black, Business Development Director at Technical Fibre Products comments: "The long term investment in this technology has enabled the development of a range of recycled carbon fibre veils and mats which offer comparable properties and quality to those manufactured with virgin fibre, with the added benefit of environmental sustainability."
"These new materials provide the industry with the means to demonstrate environmental responsibility without compromising on performance, and have already been used by some customers to manufacture components with excellent results."