CLEVELAND, February 7, 2014 –The Lubrizol Corporation's LifeScience Polymers group will feature its breathable, medical-grade thermoplastic polyurethane (TPU) technology at MD&M West 2014. Benefits of this technology include 100% viral and blood barrier protection, even at extrusion layers as thin as 25 microns; one-way transmission of moisture for advanced breathability; a soft, textile-like feel; improved patient comfort; and increased efficiency in processing.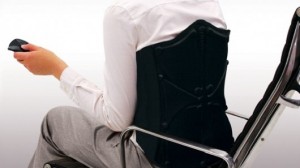 Lubrizol's breathable technology provides the advantages common to all their TPUs, such as strong chemical and puncture resistance, good tear resistance and no plasticizers. Representatives at Booth #2312 will explain how breathable TPU formulations can be readily tailored to attain a specific functionality. Design engineers involved in creating healthcare solutions no longer need to decide between desired characteristics; two or more properties can be embedded directly into a product by experienced developers pulling from Lubrizol's broad portfolio of breathable TPUs.
"Whether it's a medical garment, wound care product or transdermal treatment, the materials used must provide an ideal moisture vapor transmission rate (MVTR), complete viral barrier properties, and, if needed, the ability to deliver active ingredients," notes Ralf Hüther, Lubrizol global business manager. "Because of its superior monolithic design, it does not contain the clogging-prone micro pores that prevent lesser film products from maintaining these performance characteristics."
Lubrizol's LifeScience Polymers team is focused on linking science to life by developing innovative polymer solutions and providing world-class support services to the healthcare industry. Consistently adding diversity to its advanced line of medical TPU products is one of the many ways in which LifeScience Polymers meets the ever-changing needs of the medical products market.
For more information about our breathable TPU technology and other polymer solutions, please visit us at Booth #2312 at MD&M West 2014, February 11-13 in Anaheim, CA. To discuss a customized solution for your particular application, contact Lubrizol LifeScience Polymers at 888-234-2436 or visit our recently launched website: http://www.lubrizol.com/lifesciencepolymers/