Calumet City, Ill., May 28, 2014 – PCC (Plastics Color Corporation), a leading supplier of color concentrates, compounds, custom-functional masterbatches and other polymer technologies for the plastics industry, today announced the addition of several key employees to its growing team of professionals.
PCC President Joe Byrne is pleased to announce the appointment of Chan Howell as corporate customer service manager, Ryan McCracken as operations manager, Camille Dozier as an inside sales representative, Brandon Brown as color formulations specialist and Tracie Luck as human resources manager for the Asheboro, North Carolina facility. "The addition of these experienced team members will keep PCC moving forward in our continuing efforts to better serve our customers," said Byrne. The total staff of the company has grown by ten percent over this time last year.
McCracken joined Plastics Color with over 10 years of engineering experience and a BA and MS in engineering from Michigan State University. He works out of PCC's Calumet City plant and reports to Corporate Operations Director Wes Woldt.
Howell, who graduated from East Carolina University, has held several sales and marketing positions since 2004. He will report to North American Sales Director Dave Minor and supervise customer service activities at all of PCC's facilities.
Dozier, who arrived in April, is a veteran of the plastics industry, having served in a sales capacity with a distribution company for over 17 years prior to joining PCC. The Michigan State graduate will report to Commodities Manager Judy Springer at the Illinois plant.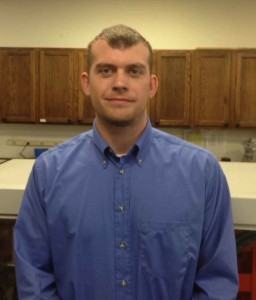 Luck, the Asheboro, North Carolina facility's first human resources manager, comes to the company with over eight years in HR. She is a 2005 graduate of the University of North Carolina (Greensboro).
Brown joined PCC's Asheboro team this month and reports to Corporate Color Labs Manager Kay Smith.
About Plastics Color Corporation
Plastics Color Corporation (PCC), headquartered in Calumet City, Ill., is a global provider of colorants, compounds, additive masterbatches and custom polymer technologies for an extensive range of markets including pharmaceuticals, medical, consumer goods and others. PCC supports virtually every type of manufacturing process and material. We engage our customers from concept to commercialization and help them develop new cutting-edge products that lead the market. PCC has more than 40 years' experience in the polymer industry and operates fully-equipped product development laboratories and manufacturing facilities in California, Illinois, North Carolina, and Nanjing, China. PCC's Illinois and North Carolina labs are accredited by the American Association for Laboratory Accreditation, A2LA. PCC also provides testing and product development services through our Solutions Center in Asheboro, N.C. For more information, call Timothy Workman at (440) 670-8802 or visit www.plasticscolor.com..