BETHEL, CT, U.S.A. and DUBAI, May 27, 2015: SPE (Society of Plastics Engineers), the world's largest technology-focused society in the plastics industry, headquartered in CT, USA, and GPCA (Gulf Petrochemicals and Chemicals Association), the voice of the downstream hydrocarbon industry in the Arabian Gulf region, have agreed to join forces in bringing information and technical knowledge to the polymer and plastics industry in the GCC (Gulf Cooperation Council).
The well-known PlastiCon conference from the GPCA and SPE's renowned technology conference, ANTEC®, will be merged into one event for the GCC market. PlastiCon is a yearly, prominent conference, which provides an up-to-date view on trends and developments in the regional and global plastics industry, and ANTEC® was successfully organized in Dubai in 2014. The joint conference will take place for the first time in early 2016 in Dubai and will also host the 6th edition of the GPCA Plastics Excellence Awards. The exact date and venue to be communicated soon. Both SPE and the GPCA believe that joining forces will ultimately benefit the entire industry.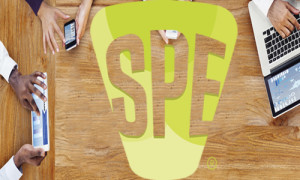 Dr. Abdulwahab Al-Sadoun, Secretary General of the GPCA said: "Now in its 7th edition, PlastiCon has gained a reputation as the unique venue for gaining critical insights along the entire polymer value chain with an unbeatable line up of speakers. Partnering with SPE allows us to reinforce our commitment to providing a forum for plastics producers and converters to meet and to tap into the network and technical know-how of SPE."
SPE's CEO Willem De Vos added: "Partnering with the GPCA gives us access to a strong forum of polymers and plastics producers in the GCC and will allow SPE to reach a wider audience and to bring valuable knowledge to a region where polymer and plastic converting is growing and evolving from commodities to more engineering and specialty products."
SPE also announced that its previously scheduled ANTEC Brussels conference in Europe will be postponed for an undefined time. People who submitted a technical paper for the conference are encouraged to present it at PlastiCon/ANTEC Dubai early next year. For more information please contact Barbara Spain, SPE Events Program Manager, bspain@4spe.org.
Website:    www.gpca.org.ae / www.4spe.org