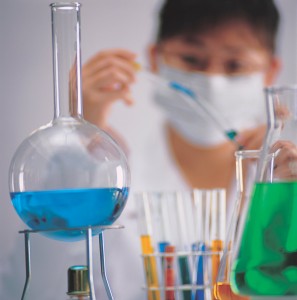 Manufacturers and Distributors across a broad range of industries which place products on the EU market face "significant" extra costs under EU proposals to nearly triple the number of banned chemicals.
There are currently six substances outlawed in the EU. However, the European Chemicals Agency has recommended to the EU Commission adding a further 13 chemical compounds to that list.
The new list includes chemicals used in paint production, pigments, ceramics, glazes and metal processing
"This would be a marked expansion and represent a huge undertaking for industry to ensure its stock of products were compliant; a process likely to entail significant costs" said John Doherty, a partner and EU regulation specialist at law firm Manches.
Mr Doherty said the bans could be in place within approximately two years.
"This is a further example of the seemingly ever-increasing compliance burden imposed by the EU, which is stacking up costs for the UK construction industry, amongst others, at a time when it could do without them."
"Industry needs to consider whether any exemptions can be negotiated, which the regulations do allow for if there is no suitable alternative in a particular function"
The additional chemical compounds proposed for a ban are:
·         Seven chromium compounds (chromium trioxide, chromic acid, sodium potassium chromate, and sodium chromate);
·         Five cobalt compounds (cobalt sulphate, cobalt dichloride, cobalt dinitrate, cobalt carbonate, and cobalt diacetate); and
·         The solvent trichloroethylene.
Note: All 13 substances are currently listed as "Substances of Very High Concern".  If a ban is imposed, companies can request authorization to continue use in specific cases, if no alternatives are available. The 6 substances currently banned / identified to be phased-out under the Registration, Evaluation, Authorisation and Restriction of Chemicals (REACH) regulation are as follows:
1. 5-ter-butyl-2,4,6-trinito-m-xylene (musk xylene),
2. 4,4′-diaminodiphenylmethane (MDA),
3. hexabromocyclododecane (HBCDD),
4. bis(2-ethylexyl) phthalate (DEHP),
5. benzyl butyl phthalate (BBP) and
6. dibutyl phthalate (DBP).
For further information or to interview John Doherty, please contact Toby Moore on [email protected]