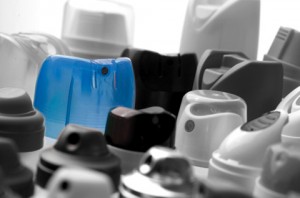 The Lindal Group (Hamburg, Germany) announced the expansion of its Columbus, IN facility as a result of worldwide growth in demand for the company's aerosol dispensing products. The Lindal Group specializes in the development and manufacture of valves, actuators and spray caps for aerosol products withing the cosmetics, household, pharmaceutical, food and technical industries.
The expansion of the Columbus site allows the company to shorten supply chains through its proximity to key customers, and increase return on investment for its multi-national customers based in the western hemisphere, according to Robert Brands, president of Lindal Americas.
"The Columbus facility's expansion represents our latest initiative in sustainable and profitable growth through expansion in the Americas," Brands said. "The enhanced Columbus site will provide new levels of product quality, service and support, as we continue the development of innovative dispensing solutions for the most demanding, trusted and prestigious brand owners in the world."
Brands was hired on as president of Lindal Americas in December 2011, joining the company from the the Personal Care Division of Rexam, where he was the managing director.
While the physical footprint of the building remains the same, the entire facility is now dedicated to manufacturing. Prior to the expansion, the facility was 20% manufacturing and 80% warehousing and offices. Four new production lines were added, and the company added 25 people over the last six months. Lindal expects to add more employees the first quarter of this year.
The Columbus location first opened in 2003 as a center of aerosol valve assembly. The company chose the Columbus area because of the skilled labor pool there. Columbus will now also produce the Lindal Group's increasingly popular bag-on-valve (BOV) technology, moldings and valves, as well as provide company warehousing and office space. BOV dispensing, which has been moved from Lindal's Phoenix facility, offers numerous advantages to customers, consumers and the environment.
On Jan. 11, the Lindal Group announced the appointment of two sales managers for North America. According to Phil Lever, group sales director, Lindal Group, Lisa Kopac will be responsible for sales growth in the Midwest, and Mark Arnold will handle the East Coast. Both will report to Abe Baksh, the company's managing director – North America. The appointment of Kopac and Arnold will help the Lindal Group further grow business at a time of increased demand for the company's aerosol-dispensing solutions.
Source : www.plasticstoday.com