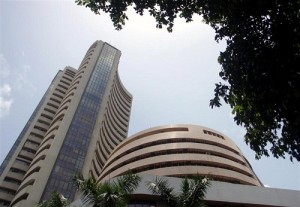 Initial import PE prices for April have been announced with significant increases from March in both China and Southeast Asia as per the pricing service of ChemOrbis. Producers cited firm upstream costs as the main reasons for their price increases. Although producers acknowledged that the demand outlook has not changed much over the past month, sellers report that they are planning to insist on achieving higher prices in April in order to repair their margins. Sources at several Chinese producers state that they would reduce their operating rates rather than agree to any discounts on their prices.
A Southeast Asian producer announced their initial April PE prices to the regional market with large increases from March this week. "We decided to lift our prices for April in order to protect our margins in the face of rising production and transportation costs. Demand is not doing all that great these days but we feel that prices will nevertheless move higher for April as we have heard that Middle Eastern producers are also planning to announce large increases for next month." A source at a Middle Eastern producer who announced higher April sell ideas to the region told ChemOrbis, stating, "We are planning to divert some of our allocations from Southeast Asia to India and Europe owing to healthy demand from these regions and therefore feel that we will be able to achieve higher prices in the Southeast Asian market next month."
Initial April PE prices were also announced with large increases to China this week as per the pricing service of ChemOrbis. A source at a Saudi Arabian producer stated, "We felt that we had no choice but to lift our prices for April as upstream costs have risen and we need to protect our margins. Demand remains disappointing in China and our new prices have met with limited buying interest so far." A source at a Thai producer also reported that they are insisting on higher prices for the coming month. "We are not willing to give any reductions on the increases we have announced for April, even though demand is not doing very well these days.
We need to achieve higher prices for April to cover our rising costs." On the buyers' side, converters expressed skepticism regarding the medium-term feasibility of higher prices. A Chinese converter in the packaging sector stated, "We are only purchasing in accordance with our needs for now as demand for our end products is not satisfactory and we feel that sellers will be unable to maintain their current price levels over the next few weeks in the absence of stronger downstream demand."