In Italy, new PE offers were announced with increases once European players started to return from the year-end holidays this week as per the pricing service of ChemOrbis. Most of these hike requests are for €40-60/ton increases, exceeding the rise in the ethylene settlements in the region. Due to the excessive price hike targets on PE, buyers expect a moderation later in the month considering the lack of strong demand from the buyers' side.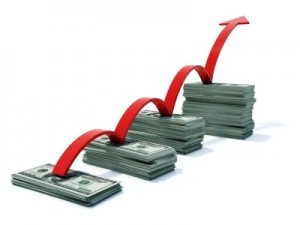 Although PE sellers concur that buying interest is yet to revive following the holidays, they hope buying interest will improve starting from the end of this week or by next week. Buyers, meanwhile, believe that sellers are likely to face difficulty in obtaining the full extent of their hike requests. Buyers expect to see corrections on initial increase targets in the upcoming weeks.
A West European producer applied increases of €60/ton for LDPE film and €40/ton for HDPE film and blow moulding for January. "However, it is too early to comment about whether the market will support such large hikes or not," a producer source highlighted.
A South European producer revealed their new PE prices with €40-50/ton hikes for most grades over December. A source at the producer said, "We may achieve slightly smaller hikes following the negotiations at the end of January." He further commented that supply was balanced with the current demand.
Distributors also issued some hikes on their new PE offers, with one of them asking for €30-40/ton increases month over month for Middle Eastern PE cargos. He cited generally tight availability as the reason behind his increase target being above the ethylene monomer settlements. A second distributor, who also offers Middle Eastern materials, reported that demand is very calm but he thinks it will improve amidst more order requests at the end of this week. "Supply is not sufficient," he claimed, adding that he will try to obtain €30/ton gains for this month.
A different distributor is offering €20-40/ton increases for Central European LDPE. "We heard that several suppliers started the month with strong hike requests of €50-60/ton but they have already revised these amounts to €20/ton as demand has not returned yet," he stated. Another one started to offer West European LDPE cargoes for January with €30-40/ton increases, while he complained about slack demand.
On the buyers' side, converters don't seem to be in a rush to make fresh purchases as they just started to return to their desks. A packaging converter reported, "We only received one January LDPE offer which is €40-50/ton above the last December level. We are yet to decide about whether to accept this price or not and will decide after sending an inquiry to another supplier in the coming days." Another packager was also offered hikes of €40/ton for LDPE and €20-30/ton for HDPE. "We are not in a hurry to buy now," he said, according to ChemOrbis.
January ethylene contracts settled up €15/ton at €1240/ton FD NWE in Europe. Spot ethylene costs gained €10-15/ton with the same terms since January started.