Amcor Rigid Plastics announced that all its manufacturing facilities have earned or will earn certification by the Global Food Safety Initiative (GFSI), a global retailer-driven program that seeks continuous improvement of food safety management systems to ensure confidence in the delivery of safe food to consumers worldwide.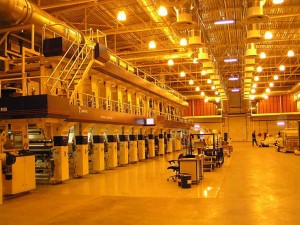 Amcor is one of the industry's first plastics packaging suppliers to gain certification, according to Tod F. Eberle, Amcor's Vice President, Quality Systems, Engineering Standards, and Advanced New Platform Technologies.
As part of this customer-driven initiative, the company has certified 27 of its North American manufacturing facilities and three remaining newly acquired or greenfield plants are expected to be certified this fiscal year. Amcor undertook the effort in 2010 and expects all 60 of its production facilities in the Americas to be GFSI certified in early 2014.
"As the world's largest plastics packaging supplier, we clearly understood the value of adapting our existing highly functional Amcor Quality System to the requirements of GFSI," explained Mr. Eberle. "Already recognized for our state-of-the-art quality and safety systems, our intention was to enhance our position to meet the most stringent global standards ahead of the market, helping to ensure the quality and safety of products at the retail level."
As said, GFSI provides a platform for collaboration between some of the world's leading food safety experts including retailers, manufacturers, food service companies, service providers associated with the food supply chain, international organizations, academia, and government.
GFSI is overseen by the Consumer Goods Forum, a global consortium of the world's leading food and beverage companies and retailers including Coca-Cola, Kraft, PepsiCo, Ocean Spray, Nestle, Danone, and Wal-Mart.
Previously, food safety audits varied significantly across the world and there were no existing audit systems that could be qualified as "global" and could be adopted by all suppliers. GFSI implemented standardized definitions, benchmarking guidelines, and food safety systems, and developed a model for companies to follow to become certified internationally, notes Mr. Eberle.
Amcor says it played a direct role in the development of the packaging standards and provided input and expertise in the creation of the GFSI Guidance Document. The GFSI initiative was launched in 2000.
Amcor plants have been certified under Food Safety System Certification 22000 (FSSC 22000 as extended to Packaging Manufacture by PAS223). Plants must comply with Good Manufacturing Practices (GMP) and Hazard Analysis Critical Control Points (HACCP) regulations. Surveillance audits are done annually and recertification is required every three years.
Source:  www.adsalecprj.com/Publicity/MarketNews/lang-eng/article-67006916/Article.aspx