At Plast 2015,Macchi presented a five layers Polyolefin Dedicated (POD) line that offers high flexibility and productivity for the films sector.
The POD line produces specialty films that are stiffer, thinner and glossier because of the use of five extruders to cater for a specific feature. It is especially suitable for dynamic industries such as collation shrink film manufacturing, with a market volume of over 1 million tons, said the company.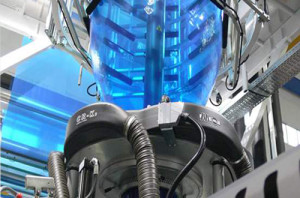 These new five-layer non-barrier films are finding increasing applications within the flexible packaging industry as well.
Macchi also announced the arrival of a fourth machining center – capable to handle massive die body elements up to 2,500mm of diameter, enlarging the current three/five layers range of IBC heads required for the use of agricultural greenhouse.
In addition, the company will expand up to 6,000sqm in its second factory are to strengthen its presence in the field of agricultural films.
Website:   www.adsalecprj.com