PPG Industries has completed its previously announced acquisition of certain assets of Deft Incorporated, a privately-owned specialty coatings company based in California, the US.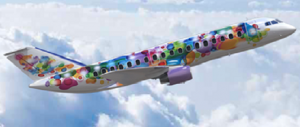 Deft products include structural primers and military topcoats for the North American aviation industry. In addition, Deft produces coatings used within the architectural and general industrial markets.
"With the acquisition of Deft, we are now able to offer an even broader portfolio of innovative coatings that benefit our customers and reduce the impact on the environment," said Barry Gillespie, PPG Vice President, Aerospace. "Deft's waterborne and chrome-free technologies complement PPG's existing coatings capabilities, particularly in the aerospace industry, and support PPG's ongoing commitment to sustainability."
Financial terms of the acquisition were not disclosed.
PPG Aerospace is the aerospace products and services business of PPG Industries with 18 coatings facilities around the world.
Source: http://www.adsalecprj.com/Publicity/MarketNews/lang-eng/article-67005212/Article.aspx