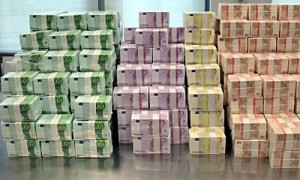 According to the latest European Chemical news one of the renowned names in the Iberian packaging production Grupo Betapack, which owns a subsidiary in Brazil, has been acquired by the Madrid-based private equity firm Mercapital. According to reports from various sources the collaboration between these two companies will help stakeholders meeting the growing demand of polythene for the water packaging industry.
According to the terms of the deal Mercapital will be having around 80% stake in the Basque Country processor. While asked about the consequences of the deal the representative from the company said that the deal is meant to consolidate and strengthen Betapack's position as a leading supplier of closures to Europe's bottled water segment and support its international expansion. It is important to underline here that Betpack mould polypropylene and polyethylene is Europe's third ranked closure producer for the water market.
While talking about the move the CEO of Mercapital, Javier Loizaga said "This group (Betapack) has many of the characteristics of companies in which we invest like (a) high technological level which allows you to constantly innovate and a resolute willingness to exploit this advantage to grow globally," He also added that we believe that our long term partnership will help both the sides get benefitted and at the same time it will help various stakeholders meeting the growing demand of these chemicals in the region.
According to sources, Betapack runs a cap and closures plant in Irun and its South American offshoot Mirvi Brasil has a production unit at Cabreúva, near São Paulo, Brazil moulding plastic closures for the olive oil, vinegar, spices and carbonated soft drink markets.
Meanwhile the move is being overwhelmingly welcomed by individuals and professionals from plastic industry as it has the potential to shape the European plastic industry as well the global plastic industry. It is important to underline here that European region is observing a sharp growth in molder formation sector and that such move will help them meeting this growing demand. However, the company has confessed that there are many challenges that are there in the way and they are willing to overcome all those challenges and hurdles.
About Mercapital
Mercapital is a Medrid based leading private equity firm in Spain, and the only one present in Latin America. In its 25 years history the company has invested in 115 companies, and played a key active role in their development, providing our sectorial expertise, ability to mobilize resources and international perspect