(OCTOBER 2013) – The Dyna-Purge® Division of Shuman Plastics, Inc., Depew (Buffalo), NY, USA announces that the company has appointed wHagn GmbH, Austria, as the new distributor of Dyna-Purge® engineered thermoplastic purging compounds in Austria. wHagn specializes in the distributorship of machinery, robots, auxiliaries and biopolymers to companies in the plastics industry in Austria. "wHagn GmbH embraces the high standards of quality and service set by Dyna-Purge®" said Kelli Ropach, Dyna-Purge® International Business Manager.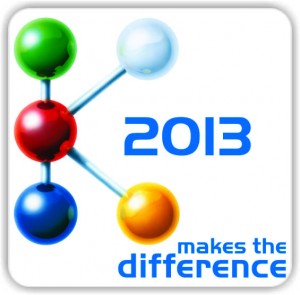 wHagn will attend their first K show as a Distributor for Dyna-Purge. They will be assisting at the Dyna-Purge stand in the US Pavilion, Hall 13, Booth B91-5 "We are looking forward to helping our customers learn more about what Dyna-Purge has to offer" said Mr. Wilfried Hagn, Managing Director of wHagn GmbH.
"Dyna-Purge products are increasingly recognized globally for their high performance in purging, resulting in reduced machine downtime and reduced scrap," added Wilfried Hagn. "We are proud of our appointment as a Dyna-Purge® distributor and look forward to the opportunity to work with a company that shares our values of quality service and customer satisfaction."
"We are looking forward to welcoming Mr. Hagn and his customers to our booth this K show", said Kelli Ropach, Dyna-Purge® International Business Manager. "In total there will be three new appointees who signed on to represent Dyna-Purge in 2013 at the stand this year".
Technical documentation on the various Dyna-Purge® compounds is available from wHagn in the German Language. For additional information, contact Shuman Plastics, Inc., Dyna-Purge® Division. E-mail: [email protected] ; Website: www.dynapurge.com