Gurit has launched a new range of composite materials for the automotive industry.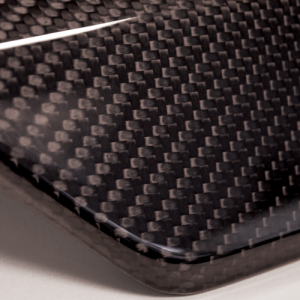 Part of this new range includes SC 110 Cosmetic Carbon Prepreg, which offers ultra high clarity and is said to be ideal for cosmetic components with no whitewash or spots. On average it offers a 20% decrease in scrap finished parts, due to the elimination of whitewash.
Gurit adds that SC 110 is a new cosmetic grade prepreg that utilises a high clarity, versatile hot-melt, epoxy resin formulation. The formulation ensures that no whitewash or white spots are evident in the cured resin. It is claimed to be ideal for manufacturing high visual quality components using autoclave, press and vacuum-only processing.
It can be cured at temperatures as low as 80°C, or it can be used for faster moulding of components at 120°C. This is achieved with a good out-life of up to 3 weeks at 21°C. It is a toughened system, and offers excellent mechanical properties on a wide variety of reinforcing fabrics and fibres.
Source: www.reinforcedplastics.com