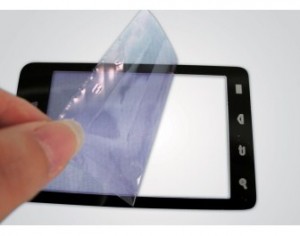 Bayer Material Science will present its new polyurethane (PU) solutions at the forthcoming European Coatings Show 2013, to be held in Nuremberg, Germany from March 19-21.The German specialty chemicals company has developed dispersions and starting formulations for environmentally compatible coatings that provide protection for mobile electronic devices such as smartphones, tablet PCs and laptops.
"Electronics and IT companies in Asia began using temporary functional coatings based on raw materials from the Bayhydrol UH and Bayhydrol UV lines in their volume production processes last year," says Anand Khot, a smart coatings expert at Bayer in the Asia Pacific region. As said, the coatings cover logos and labels during the anodic oxidation of aluminum or protect sensitive displays against damage during the Computerized Numerical Control (CNC) milling process.
The exhibit portfolio also includes PU dispersions for waterborne coatings with a self-healing function. In case of scratches, they can reposition themselves in their original formation and the scratch disappears, thanks to the elastic reversibility of the hydrogen bonds. As the dispersions are suitable for the coating of plastics and metals, they are used in the electronics and automotive industries, for example. Other smart coatings not only protect a surface and give it a high quality appearance, they also impart a soft and pleasant handle. Bayer says such soft-touch coatings can also be produced using its dispersions. These raw materials enable the formulation of solvent-free systems that meet exacting requirements with respect to hydrolytic, yellowing and chemical resistance.
Source: http://www.adsalecprj.com/Publicity/MarketNews/lang-eng/article-67003221/Article.aspx