Industry analyst firm NanoMarkets has issued a new report covering the market for OLED materials, predicting that the total market value will grow from US$450 million in 2013 to well over US$4.6 billion by the end of this decade.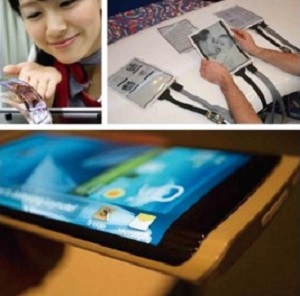 Of that total, the value of core, functional OLED materials – active layer materials like emitters, hosts, dopants, and hole and electron injection, transport, and blocking materials, but excluding electrodes, substrates, and encapsulation materials, will exceed US$265 million this year, and grow to just over US$1.6 billion by 2020, corresponding to about 60% and 35% of the total OLED materials market, respectively.
In 2013, small and medium displays will account for over 99% of the total US$450 million market for materials used in OLED displays. And, NanoMarkets forecasts that by the end of the forecast period in 2020, over 35%, or more than US$1.6 billion, of the total market for OLED materials will be attributable to small and medium displays, like those found in smartphones and tablets.
NanoMarkets estimates that while the contribution of OLED TVs to the total OLED materials market today is negligible, its size can grow to nearly half of the market value, or over US$2.3 billion, by the end of the decade.
NanoMarkets also forecasts that the value of the total market for OLED materials for lighting applications is less than US$3 million today, and that it can grow to over US$630 million by 2020. To get there, materials suppliers can help by developing products that enable manufacturers to reduce costs, improve yields, increase panel sizes, and improve lifetimes and efficiencies.
Source: http://www.adsalecprj.com/Publicity/MarketNews/lang-eng/article-67005284/Article.aspx