LyondellBasell Industries NV (LYB:US), the world's biggest maker of polypropylene plastic , posted sales and record earnings for the second quarter that topped analysts' estimates as margins widened on higher prices for its products .
Income from continuing operations was $2.22 a share, London-based LyondellBasell said in a statement today, beating the $1.92 average of 18 analysts' estimates compiled by Bloomberg. Sales rose 9.1 percent to $12.1 billion, exceeding the $11.5 billion average projection. The shares rose the most in 21 months.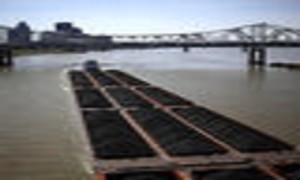 Margins at the domestic olefins and polyolefins unit, which makes commodity chemicals for the plastics industry , were "much wider than expected," Jeffrey Zekauskas, a New York-based analyst at JPMorgan Chase & Co., said in a note. Zekauskas is one of 17 analysts with a buy recommendation on the stock, data (LYB:US) compiled by Bloomberg show.
LyondellBasell has been riding the wave of cheap natural gas production in the U.S. while expanding its domestic plants. Polypropylene, used in bottle caps and carpets, is mostly made from gas in North America, as is the polyethylene it also produces. Cheaper raw materials have helped the company's shares quadruple since it exited bankruptcy four years ago.
Net income was $2.23 a share in the quarter, compared with $1.61 a year earlier. Earnings before interest, taxes, depreciation and amortization — a measure watched closely by analysts — were also higher than expected, up 17 percent to $1.94 billion and up across every segment.
Plant Delay
Industry conditions since the end of June have been similar to the second quarter, Chairman and Chief Executive Officer Jim Gallogly said in the statement.
Still, earnings in the current period will be affected by the delayed startup of an ethylene plant in La Porte, Texas, he said. The plant has been shut to expand output by 800 million pounds a year, the first of the company's three ethylene expansion projects.
LyondellBasell rose 5 percent to $107.49 at the close in New York, the biggest increase since Oct. 16, 2012.
The company moved its tax residence to the U.K. from the Netherlands last year to avoid payments on dividends and gain flexibility in managing its cash. LyondellBasell is run from Houston and remains incorporated in Rotterdam.