July 25, 2014 — The Plastic Pipes Conference Association (PPCA) has released a new website (click here) that will provide important technical and commercial information for the plastic pipe industry worldwide. Further, the association has published an online database that contains all of its papers since the first 1970 conference in Southampton, UK.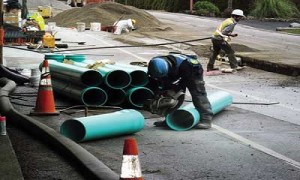 Over 1,000 papers are included in the database, representing a major resource for the plastic pipe technology market. This collection of presentations covers everything from highly technical aspects to valuable insights into the business forces that continue to advance the industry. Likewise, it includes landmark reference projects, novel applications, installation methods and design , environmental issues, technical standards and testing, new systems and prototyping, raw materials and additives, scientific advances, no-dig solutions, manufacturing expertise, and industry and trade aspects.
The first conference was organized by the Plastics and Rubber Institute. PPCA was specifically founded in 2002 to organize and run the series of conferences and exhibitions on behalf of the international plastic pipe industry. Its member associations comprise the Plastics Pipe Institute (PPI), PE100+ Association, PVC4Pipes Association, and the European Plastic Pipes and Fittings Association (TEPPFA).
"PPCA is a dynamic channel for sharing information, ideas resolution, ideas exploration, and technical know-how," said Tony Radoszewski, PPI president and PPCA vice chairman. "We now have a useful and I believe influential online interface that will encompass regional and global issues. It will save time through less trawling. It will serve as an oracle for a technology that is in a constant state of change. It will inspire since ideas and good applications can be invented anywhere in the world — as long as we know about them."