The German market for plastics  packaging and films achieved encouraging results in 2013, reports the German IK Association of Plastic Packaging (IK Industrievereinigung Kunststoffverpackungen).
Whilst production output rose by around 2.4 per cent to 4.3 million tonnes, turnover reached a new record level of €13.6 billion (up 3.5 per cent). The second half of the year showed a marked improvement over a stagnant first half performance. Consumer packaging registered solid growth on the back of strong domestic consumer demand.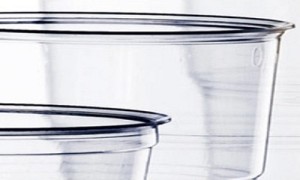 For industrial packaging, following a calm period during the first three quarters, substantial increase was only achieved towards the end of the year.
Despite the positives, the plastics packaging industry in Germany had to face fierce competition from European countries outside of Germany. This affected the film industry, in particular. In addition, the dramatic rise in energy costs due to the renewable energy (EEG) levy burdened an industry characterised by small- and medium-sized businesses.
According to preliminary figures of the German Federal Statistical Office, over the period January to May 2014, the plastics packaging industry generated an increase in turnover of around 4 per cent, compared to the same period of the previous year. For the months ahead, there are many indications that the economy will remain stable. This is also confirmed by the current IK economic trend survey for the third quarter of 2014.
In view of rising energy and raw material prices, however, there is again increased pressure on the margins in the industry.