BETHEL, CT., U.S.A., July 1, 2014: Bill Kent has been named Thermoformer of the Year, it was announced today by the Society of Plastics Engineers (SPE) Thermoforming Division.
The award will be presented during SPE's Thermoforming Awards Dinner, held in conjunction with the 23rd SPE Thermoforming Conference®. The conference will take place September 15-18, 2014 in Schaumburg, IL, at the Renaissance Schaumburg Convention Center Hotel. The Awards Dinner will be held on Tuesday, September 16.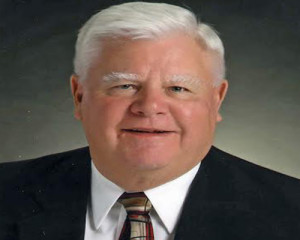 Bill Kent's career with Beaverton, MI-based Brown Machine began in 1961, working at the side of company founder Gaylord Brown. He started as a technician, assembling machinery on the shop floor and traveling to customer facilities for machine installation and service needs. By 1965, Bill Kent had been promoted to sales engineer. He spent the next 46 years working in machinery sales and market development, becoming vice president of advanced technology in 1985. His 51-year career in the thermoforming industry concluded with his retirement from Brown Machine in 2012.
Bill Kent was one of the founding members of the SPE Thermoforming Division and sat on the first Board of Directors in the early 1980s. He was re-elected to the Board in 1998 and served on it through 2011. During his tenure, he was active on the Machinery Sub-Committee and worked on the technical programs of most of the Thermoforming Division's twenty-three Annual Conferences.
"Bill's numerous and valuable contributions to the thermoforming industry are really quite remarkable," said Mark Strachan, SPE Thermoforming Division Chair. "During his career, he logged over six million flight miles as he travelled around the world promoting thermoformed products and the process that made them possible."
THE SOCIETY OF PLASTICS ENGINEERS (SPE) is the premier source of peer-reviewed technical information for plastics professionals. Founded in 1942, SPE takes action every day to help companies in the plastics industry succeed by spreading knowledge, strengthening skills, and promoting plastics. Employing these vital strategies, SPE has helped the plastics industry thrive for over 70 years. SPE has become the recognized medium of communication among scientists, engineers, and technical personnel engaged in the development, conversion, and application of plastics.
More Information:- www.martinocommunications.com