ROCHESTER, IL (May 7, 2015) – Two new grades in the 8000 Series of general purpose series of thermoplastic elastomers (TPEs) – 8088N (colorable) and 8088BL (black lubricated) – have passed FMVSS302 specifications for flammability, according to officials at Elastocon TPE Technologies, Inc.
With both new grades supplied as ready to use pellets in 1,000 lb. quantities and capable of being overmolded onto polypropylene (PP), they are formulated for different applications: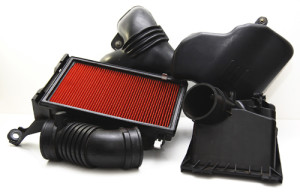 • 8088N is a Shore A 88, colorable TPE for applications that call for rubber-like properties and a good surface finish ideally suited for consumer goods (FDA compliant too, for food applications) and industrial applications requiring U.V. stability. This grade is shear dependentand is formulated to process on conventional thermoplastic equipment for injection molding, extrusion or blow molding.
• Elastocon 8088BL, on the other hand, is a Shore A 90 black, lubricated TPE for applications that call for high impact resistance and a reduced COF (coefficient of friction).
As noted for both new grades, they have passed flammability standards, making them suited for automotive interior applications.
Elastocon® offers high performance TPE solutions that are innovative and robust, designed to meet the toughest requirements of modern TPE designs. They are offered in seven product families: unfilled, filled, super clear, TPOs, oil free for medical use, flame retardant and special colorable ESD formulations.
Website:    www.elastocontpe.com