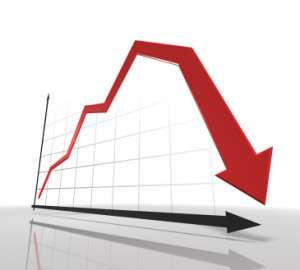 Before rebounding last week, Asian and European feedstock markets recorded steady drops since the second week of March as per the pricing service of ChemOrbis. The previous softening in spot PX, PTA and MEG costs due to fluctuating energy prices has just found its reflection in Turkey's PET market. Seeing retreating costs, converters who were covered took a waiting stance, leading to tougher competition among sellers.
In Asia, spot PTA prices gained $15/ton on CFR China basis this past week, while spot PX offers were also up $25/ton on FOB South Korea basis. Also, spot MEG costs gained around $15/ton on CFR China basis. However, even after last week's gains, the present levels indicate drops of $40/ton, $70/ton and $90/ton, respectively from early March. Significant declines in upstream costs resulted in $30-50/ton decreases in PET prices in China over the week. In Europe, spot PX prices moved up by $15/ton on FOB NWE basis, however they represent a $45/ton decrease from March 1 says ChemOrbis.
Far East Asian import PET cargoes were priced in a $20/ton lower range from the previous week. Other non-European origins were also offered $35-40/ton lower. Sellers admitted lowering their prices amidst relatively sluggish demand for import materials compared to thelocal market and said that they are not planning fresh purchases under these conditions. Also, converters confirmed receiving more competitive offers compared to early March.
"We had to lower our prices to speed up buying interest, but our attempts failed as we still struggle to conclude deals. Buyers are mostly sidelined and the market is quiet. Lower upstream costs and weaker Asian markets are the main reasons behind this situation," said a trader. He forecast that PET prices will not recover that much during this year. "We had been trading PET for years at prices around the $1300's/ton. Now, it's much more expensive and the market is not capable of accepting such high levels. Plus, new capacities will come online and it will affect the PET business negatively in terms of prices," he told ChemOrbis.
Another trader commented, "We are aware of softer PET prices. However, we are not offering aggressively in the marketgiven our increasing freight rate costs. Softening upstream costs and higher freights seem to offset each other." He prefers to observe the market to have a clearer view.
Looking at the converters' side, a PET bottle maker buyer reported receiving lower prices. "We are not planning to make fresh purchases since we hold sufficient stocks to work with and our end product business is not encouraging," he explained, adding that most large sized buyers hold adequate stocks. "Overall demand is not likely to revive if these large converters do not startto purchase," he commented. Another converter said he heard import PET prices below the $1600/ton threshold although he didn't receive offers at that levelhimself yet. Another bottle manufacturer reported not receiving any offers but said that they hold sufficient stocks. "Our end product business has improved significantly due to the improved weather conditions. We heard market talk that prices could be around the $1600's/ton this week," he mentioned.
The distribution market also lost $25/ton on the upper end last week, while domestic producers revised their prices down between $25-50/ton as well given discouraging demand. As of early this week, the low end of the local market moved below the $1800/ton threshold for the first time since end January, as was forecast in the last PET Polymer Digest. Similarly, this week's initial prices from the local producers are indicating $50/ton decreases from last week as per the pricing service of ChemOrbis.
Although they are not sure about the direction of feedstock markets, sellers generally expect a demand pick up in April. Today, a converter reported planning to make fresh purchases towards the middle of this week as his end business has started to improve and he is about to consume his remaining PET stocks. He thinks that end product markets will revive further by around May.