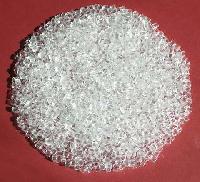 In Egypt, the new local PS producer E-Styrenics, who has a 200,000 tons/year production capacity, divided evenly between GPPS and HIPS, started offering prime materials to their local market, according to players. The producer, who started their commercial production in January this year, was offering off-spec materials to the market until recently.
This past week, a competitive import Egyptian GPPS offer showed up in Italy. The Egyptian offer, which is not subject to customs duty in Italy, comes to a very aggressive level after adding €45/ton clearing and handling charges on top of it to localize. The FD Italy equivalent cost of the Egyptian material was €60/ton below the prevailing local offers in the market.
Meanwhile, in Turkey, there are rumors regarding the Egyptian GPPS. Some players report expecting Egyptian cargoes by April and add that there are no offers present in the market at the moment while some claim to have received Egyptian offers since last month. Nonetheless, this week, an increasing number of players in Turkey started to report that they hear Egyptian cargoes at very competitive levels although some cannot be sure if these cargoes are given for prime or off-spec materials.
Players comment that should this new PS producer's materials offer good quality for converters, they are very likely to take away some market share as Egyptian material is exempt from customs duties. Buyers expect to see more regular deliveries from the Egyptian producer for prime materials as competitive offer levels for these cargoes already showed up in Italy.
Meanwhile, looking at Egypt's PS market, players complain about the weak market conditions amidst thin buying interest which is intensified further by the ongoing economic and political issues inside the country. Purchasing power has been hampered badly in Egypt given the country's dwindling dollar reserves amidst the increasing dollar parity while Egyptian buyers continue to struggle when trying to open letters of credit at banks. On top of these issues, a fuel crisis and road problems have also sprung up, affecting deliveries as trucks are either stuck on the roads or in fuel queues.