Hamburg´s international Distributor of Chemicals and Plastics expands its Executive Board from two to four members: beside Birger Kuck, CEO, and Christian Wolfsohn, CFO, Thomas Arnold, Managing Director of Biesterfeld Spezialchemie, and Carsten Harms, Managing Director of Biesterfeld Plastic, join the Executive Board, with immediate effect.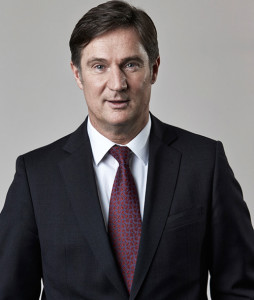 "With this decision the Supervisory Board emphasizes the importance of the operative businesses within the Group and in the Executive Board. We want to give the plastic and the chemicals activities an own voice in the executive board of Biesterfeld AG", explains Dirk Biesterfeld, chairman of the Supervisory Board. Thomas Arnold and Carsten Harms assume their function in the Executive Board with immediate effect while continuing in their resp. position as Managing Directors within the Biesterfeld Group.
Thomas Arnold (54) joined Biesterfeld in May 2013 as Managing Director of Biesterfeld Spezialchemie. Prior to this he held management positions in various renowned, international companies in the trade. He looks forward to his enlarged and challenging responsibility as a board member. Carsten Harms (48), who has been with Biesterfeld since his trainee, equally looks forward to assuming his new function. He has driven the development of Biesterfeld Plastic as a one of the leading European distributors for plastics and rubber forward, since 2007 in the position as managing director of Biesterfeld Plastic GmbH.
Biesterfeld AG is the strategic holding company of the Biesterfeld Group with its 100 year tradition in the chemicals business. The company is one of the leading enterprises in chemicals and polymer distribution with over 50 locations worldwide in Europe, the Americas, as well as in Asia. The family owned company will continue to focus on steady profitable growth within their three business divisions Plastics, Specialty Chemicals and International.
More Information:- http://www.biesterfeld.com