Organized by Expo Centre Sharjah and in association with All India Plastics Manufacturers' Association (AIPMA), the second edition of Plastivision Arabia (PVA 2014) will be held from April 7-10 in Sharjah, United Arab Emirates (UAE).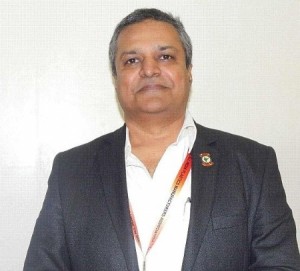 Besides, in association with industry body Gulf Petrochemicals and Chemicals Association (GPCA), PVA 2014 will play host to the 5th International Conference for Plastics Conversion (PlastiCon 2014).
"Titled 'Exploring Growth through Innovation in the Plastic Conversion Industry', PlastiCon 2014 will focus on the role of innovation in developing new plastic products and opening up new markets in plastic conversion," explains Dr Abdulwahab Al-Sadoun, Secretary General, GPCA.
The inaugural Print Pack Arabia exhibition and conference will also be held alongside PVA 2014, and will feature latest printing & packaging technology, materials and machinery.In addition, the second Arabia Mold too will be held alongside Plastivision Arabia, in association with DEMAT, the organizer of EuroMold.
While Dubai is set to spend over US$18 billion for the World Expo 2020, Qatar has earmarked a staggering US$200 billion for the FIFA World Cup in 2022, which could propel plastics usage much over a conservative estimate of nearly 6 metric tons, according to Jayesh Rambhia, Past President, AIPMA and Chairman of PVA 2014.
"Combine this with economies that are cruising in the fast lane, the region's plastics producers will have to look at acquiring new machinery and technology to keep pace with the expected heavy surge in consumption of plastics," he says.