AHMEDABAD, GUJARAT, INDIA, November 25, 2014: Utpal Pathak has joined Nordson Corporation as sales manager in India for the Nordson Extrusion Dies Industries range of products.
Mr. Pathak will provide sales and support services for Nordson flat die systems for extrusion of film, sheet, and coatings, as well as systems for fluid coating. In addition, this product range will continue to be represented in India by Bharat Muchhala of Shruti International, as it has since 1996.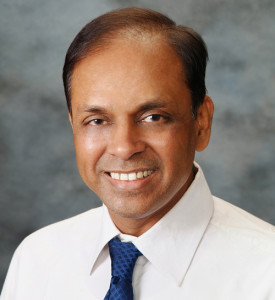 "Utpal Pathak brings 25 years of industry experience, virtually all of it focused on sales of extrusion machinery or production of extruded products such as flexible packaging," said Mrunal Sangvi, senior sales manager for Nordson's Polymer Processing Systems family of products. "He will be a valuable resource for helping our customers choose the optimal die system and supporting them both before and after the sale."
Mr. Pathak entered the plastics industry in 1989 as sales executive for extrusion systems at Kolsite in Ahmedabad. Subsequently he held sales positions with Mamata Brampton, Parikh Packaging, and Jayshri Propack. Most recently he was general manager at Unimark International, in charge of sales of Bandera extrusion equipment and various systems for web converting.
Nordson Corporation engineers, manufactures and markets differentiated products and systems used for the precision dispensing of adhesives, coatings, sealants, biomaterials, polymers, plastics and other materials, fluid management, test and inspection, UV curing and plasma surface treatment, all supported by application expertise and direct global sales and service. Nordson serves a wide variety of consumer non-durable, durable and technology end markets including packaging, nonwovens, electronics, medical, appliances, energy, transportation, construction, and general product assembly and finishing. Founded in 1954 and headquartered in Westlake, Ohio, the company has operations and support offices in more than 30 countries.
More Information:
Robert J. Martino
Martino Communications Inc.
8 Main Street / P.O. Box 379
Hastings-on-Hudson, NY 10706 U.S.A.
Tel: 1-914-478-0754
Email: [email protected]
www.martinocommunications.com
www.twitter.com/MartinoComms