API Spa, a historic company in the field of soft thermoplastic compounds and for several years actively engaged in research and development in the field of bioplastics, announces the introduction of APIGO BIO, a new family of olefin (TPO) based compounds containing raw materials from renewable sources.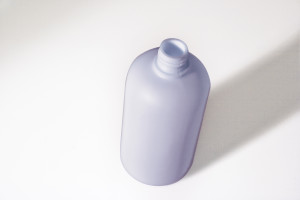 In recent years API has recognized and successfully interpreted the increasing environmental awareness through cultural change, generating high-sustainability solutions and products.
Bio & Beyond represents a further step along API's journey from the development of the first APINAT biodegradable polymers to offering a complete range of polymers and compounds with a high content of renewability. With the aim of providing solutions in line with a market that is becoming increasingly sensitive to the eco-sustainability of products, API is committed to developing a wide range of biomaterials able to reproduce their current full range of products in a bio-based version.
APIGO BIOhas a content of renewable source ranging from 20% up to 90%.
This aspect is resulting in a benefit measured by the Life Cycle Assessment (LCA) in accordance with the ISO 14040-14044 standards and is a method that analyses the environmental impact of a product throughout its entire life cycle, from the selection of raw materials to its final end disposal.
As these products are based on raw materials from renewable sources and vegetable crops, they contribute not only to the reduction of CO2 emissions and greenhouse gases thereby saving fossil resources, but also to a more efficient use of agricultural resources and consequently to the development of rural and economically depressed areas that are not suitable for the production of food crops.
APIGO BIO compounds show physical and mechanical properties comparable to conventional TPOs derived from fossil fuels.
Available in hardnesses ranging from 70 ShA to 66 ShD they can be processed using the traditional technologies of injection moulding, extrusion, extrusion-blow moulding and overmoulding and are available in various grades suitable for contact with food, in accordance with the European 10/2011/EC standard and/or American FDA regulations.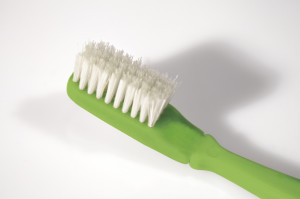 The APIGO BIO family of compounds easily adapt to different fields of application including Personal Care, Building, Packaging, Furnishing and Automotive thanks to the wide range of formulations possibile.
APIGO BIO represents a further move forward in API's Bio & Beyond strategy aimed at the world of Bioplastics.
And so the APIGO BIO joins API's already extensive range of bioplastics that includes the APINAT compounds of 100% biodegradable materials and APILON 54 BIO from renewable TPU based sources.
 More Information:-