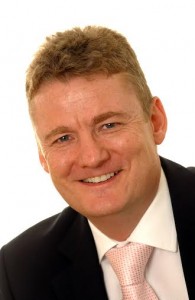 Philip Law, Director General Designate of the British Plastic Federation, has announced a new management line up for the organisation to be put in place following the retirement of Director General, Peter Davis, and Finance and Administration Director, Alan Davey , in mid- 2014.
Darren Muir has been appointed as the new Finance and Administration Director and will begin on March 1st, 2014. Aged 48, he was formerly Finance Director of Upton McGougan, a firm of consulting engineers. He is a qualified Chartered Management Accountant with a background in service organisations and has experience of IT Development and Human Resources Management.
Stephen Hunt, currently BPF's Business Development Manager, has been appointed Membership Services Director, with a starting date of July 1st. Hunt, 35 years of age, is a Business Studies graduate from Sheffield Hallam University and is a Chartered Marketeer. He has 10 years experience with the BPF. In his earlier role he led the BPF's trade fair activity and focussed on new membership growth.
Sarah Plant, has been promoted to Public & Industrial Affairs Manager and will also commence her duties on July 1st, 2014. Aged 29 she has 7 years experience with the BPF and has previously been responsible for materials based issues. She has represented the BPF in the European PVC Network and holds a degree in Biomedical Materials Science from the University of Nottingham.
Philip Law said " This is a highly able team which not only brings in external expertise, it also develops our home grown talent. The combination of experience, knowledge and vitality it represents gives the BPF exceptional firepower. "
BPF President, Mike Boswell, added " The industry can be assured that with these appointments we have a BPF management team ready and able to take the BPF to new heights of achievement and with the raw energy to seize future opportunities for our UK Industry."
For more information about BPF Events please visit http://www.bpf.co.uk/