Perfect service must be as close to the site as possible – geographically and time specifically – no matter the country of origin of the industrial equipment. This is a universally accepted customer re-quirement. The management of JSW Japan Steel Works has recognized this formula early and has now formally set out the most appropriate framework conditions for smooth servicing on JSW extru-sion equipment in Europe. Overcoming a geographical deficiency also improves the acquisition of new projects.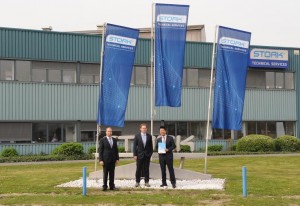 On February 25, 2014, Seiji Umamoto, General Manager Plastics Machinery Sales Department at JSW, Tokyo/Japan and Jan Vandenbroucke, Vice President of Stork, Belgium, have signed a cooper-ation agreement. Initially, the contractual operating region is Western Europe. During the first phase, the agreement encompasses all technical activities in conjunction with servicing, overhauling, modern-ization and enhancement of existing JSW extrusion equipment – since the introduction of the twin-screw technology in 1979.
It will eventually also cover the installation, commissioning and maintenance of JSW's new TEX generation of extruders. Equipment of this type is predominantly utilized in eco-nomical polymerization, pelletizing, compounding, masterbatch production, devolatilizing, under water pelletizing, rubber/elastomer dewatering etc. The new extruder manages the entire range of standard polymers as well as the latest engineering and super engineering plastics.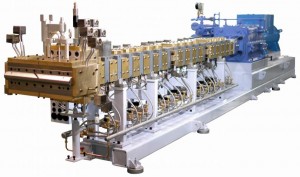 The operative part of the service contract lies within the responsibilities of Rudy De Clercq, Operations Manager Site Services, Stork, Belgium. He is closely communicating with Tadashi Gion, JSW Europe GmbH, Dusseldorf/Germany and his engineering colleagues in Japan: "For us, JSW extruders are nothing new," says technology expert De Clercq. "Our customers are aware of the fact that our ser-vice technicians know JSW equipment inside out. Some 12 years ago, we worked on a huge JSW ex-truder at a renowned Belgian plastics raw material producer's site. Since then, many more have fol-lowed."
The JSW / Stork service contract is the formally authorized continuation of a cooperation on project basis which can look back on a tradition of some 10 years: "As long-term trusted maintenance partner, Stork follows the motto 'say what you want to do and do what you say'. The important customers that both our companies serve – renowned enterprises in the petrochemical and/or polymers production markets – recognize the JSW technology in conjunction with Stork's high quality service."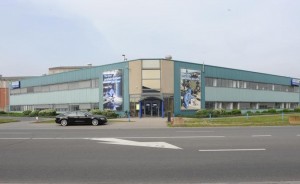 as Jan Van-denbroucke puts it in a nutshell. "Our extensive workshop, located in the center of the port of Antwerp, combined with our expertise in on-site mechanical services, provide us to deliver fast response times and impeccable maintenance, overhauling and other services for JSW extrusion equipment. " Tadashi Gion comments: "Stork and JSW are on the same wave length when it comes to understanding cus-tomer-relevant assumptions such as competence and performance in given industries, sectors, branches, technologies, not forgetting geographical regions in which we are traditionally active and present at well-known customers' sites – we as OEM and Stork as maintenance and service partner. Gion-san does not rule out the possibility that Stork will be given further service and maintenance re-sponsibility beyond extrusion and into other JSW product areas as well as continents.
About JSW
Japan Steel Works, Tokyo/Japan (represented in Europe by its Dusseldorf subsidiary) is one of the global leading manufacturers of large extrusion equipment for polymerisation, pelletizing, compound-ing, masterbatch production, devolatilizing, under water pelletizing, rubber/elastomer dewatering etc. The company was founded in 1907 as a steel mill. The production programme also comprises Injec-tion moulding technology, blow moulding machines, cast and stretch film lines, reactor vessels, com-ponents for power plants and oil refineries as well as wind turbine systems and compressors etc. Please also see http://www.jsw.co.jp/en/products/index.html..
About Stork
Stork is a global provider of knowledge-based asset integrity management services focusing oil & gas, petrochemical and power sectors. With more than 185 years of experience and 13,500 employees worldwide (UK & Africa, North and South America, Continental Europe, Caspian, Middle East, Asia-Pacific), Stork provides innovative solutions and integrated thinking and doing in the areas of asset in-tegrity, consultancy, maintenance concepts, inspections, repair, renovations, modifications, relocations and other related complex projects.For more information please visit the Stork website www.stork.com