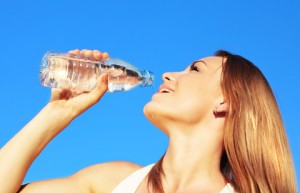 Ahlstrom, a high performance fiber-based materials company, collaborate with Dow Water & Process Solutions (DW&PS), a business unit of The Dow Chemical, to use Ahlstrom's Disruptor technology in drinking water applications. As a response to the need for clean water, Ahlstrom has developed the Disruptor technology that can be used in removing a wide range of tiny contaminants from water. DW&PS will incorporate Ahlstrom's high performance, break-through Disruptor filter medium into a new set of drinking water purification products that provide excellent pathogen rejection while operating at high flow and low pressure.
"One of the key goals in our product development is to create products that purify air and liquids in a sustainable way. We are excited about the opportunity to work with Dow since we see a wealth of opportunities for providing pure water solutions through combining our expertise with Dow's industry-leading product offering," says Fulvio Capussotti, Executive Vice President, Advanced Filtration, Ahlstrom. Ahlstrom Disruptor virtually removes microorganisms that can cause sickness.
Its combination of large pore size and very high electrical attraction potential enable efficient removal of virus-sized particles at a high flow rate at very low pressure. Besides, Ahlstrom Disruptor can be utilized in a number of drinking water applications, such as under-the-sink purification, tap water filters and water pitcher filters. It can be used in areas with no electricity, requires no use of chemicals and does not generate waste water. Ahlstrom is a high performance fiber-based materials company. Its products are used in a variety of everyday applications, such as filters, medical gowns and drapes, diagnostics, wallcoverings, flooring and food packaging.
Source: http://www.adsalecprj.com/Publicity/MarketNews/lang-eng/article-67003664/Article.aspx