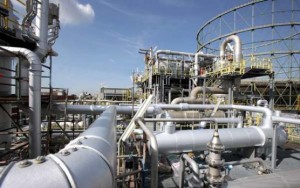 Evonik Industries plans to increase its annual production capacities for precipitated silica at its US site in Chester by around 20,000 metric tons. The new facility, which received an investment in the lower double-digit euros range, is scheduled to become operational in 2014.
"The market growth for precipitated silicas is primarily based on the trend to use fuel-efficient low-resistance tires," explains Dr Thomas Haeberle, Member of the Evonik Executive Board and responsible for the company's Resource Efficiency Segment.
According to Evonik, the use of silicas in combination with silanes allows for manufacturing tires with significantly reduced rolling resistance, which can save up to 8% of fuel (compared to conventional car tires). Evonik is the only manufacturer to offer both components, making it a competent partner for high performance tire formulations for its customers in the tire and rubber industry.
"After expanding our plants and constructing new facilities in Asia and Europe, we're now building up our capacities for our precipitated silicas Ultrasil and Sipernat in North America as well," says Dr Johannes Ohmer, Head of the Inorganic Materials Business Unit. "We first saw rising demand in Europe, and now Asia and America are following suit along with other regions. Our charted expansion accompanies the growth of our global key customers in the tire industry." At present, the global annual production capacity of Evonik for precipitated and fumed silicas as well as matting agents is 500,000 metric tons.