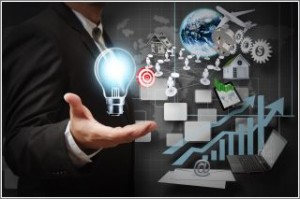 PolyOne Corporation has acquired Glasforms, Inc, a US manufacturer of glass and carbon fiber reinforced polymers and composite products.
"Our acquisition of Glasforms marks yet another important milestone in PolyOne's transformation, as we further broaden our specialty solutions portfolio to include these new and adjacent technologies and applications," said Stephen D Newlin, Chairman, President and CEO, PolyOne Corporation. "As with past acquisitions, we will utilize an "invest to grow" strategy and leverage PolyOne's strengths to further enhance the consistent and strong track record of innovation, performance and growth that Glasforms has achieved in its remarkable history."
As said, Glasforms manufactures advanced composite products for use in demanding applications across the electrical and telecom, energy, transportation, healthcare, and security & defense markets. End products include applications for endoscopy wands, wind turbine blade stiffening components, commercial truck floors and railcar doors for lightweight, composite utility poles to replace wood and metal, earthquake-proof bridge decks, and specialized rods used in the production of oil and gas.
With a purchase price of US$34 million, Glasforms will continue to operate from its Alabama campus. Its founder and president, Peter Pfaff, will continue in his role along with other members of the management team. The company has a Compound Annual Growth Rate of 36% since 2012 and achieved revenue of US$50 million in fiscal year 2012.
Glasforms will integrate as part of PolyOne's Specialty platform, under the direction of Craig Nikrant, Senior Vice President and President, Global Specialty Engineered Materials.