The Italy-based RadiciGroup Group will highlight its Radilon and Radistrong specialities and complete range of extrusion products at Feiplastic 2015 , taking place from May 4-8 in São Paulo, Brazil.
RadiciGroup is focusing on its Radilon enhanced heat resistant products – from traditional HHR to new Radilon XTreme –, the RADISTRONG long fiber reinforced polyamide (PA) 6 and PA 6.6, and the Radilon D and Radilon DT nylon 6.10 and 6.12 polyamides.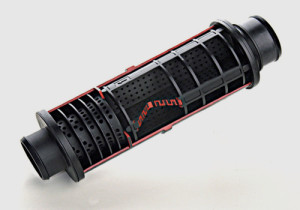 The company will also highlight its range of extrusion products, from conventional nylon engineering plastics to thermoplastic elastomers and acetal colpolymers.
"These new specialities ensure decidedly better performance than conventional polyamides. I'm talking about greater impact strength and greater resistance to higher temperatures of up to 230°C, for instance. Not to mention enhanced creep and fatigue resistance, and greater mechanical resistance and stiffness at high temperatures," said Jane Campos, CEO of Radici Plastics Ltd.
For example, Radilon HHR nylon 6.6 engineering plastics feature high-heat ageing resistance at temperatures of up to 210°C. They are suitable for injection and blow molding and are available in 15%, 20% and 35% glass fiber filled versions, which can be used as metal or special polymer (PPS, PPA, PA46) replacements.
The South American market makes up about 10% of the total sales revenues of the RadiciGroup Plastics Business Area. Ms Campos admitted that Brazil is going through difficult economic and political times, yet South America is vastly unexplored territory for a good part of the polymer manufacturers.
Website:   www.adsalecprj.com