For Apex® RE-9218 Outdoor Extrusion-Grade PVC, Teknor Apex Provides Custom Colors, Process Development Support, and Outdoor Testing
PAWTUCKET, RI, U.S.A., December 16, 2015: A new rigid PVC compound for outdoor applications provides the excellent weather- and UV-resistance of industry-established grades along with superior performance in processing and fabrication and improved surface appearance, it was announced today by Teknor Apex Company.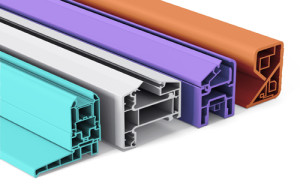 Apex® RE-9218 compound is an optimized and competitively priced alternative to existing rigid PVC products that are designed to resist the UV light, heat, and moisture encountered in outdoor applications, according to Michael J. Renzi, Vinyl Division business development manager.
"The enhancements provided by Apex RE-9218 include improved flow properties for intricate profile structures, greater Izod impact resistance for post-extrusion cutting and fabrication, and a smoother, more appealing surface finish," said Mr. Renzi. "In addition, Teknor Apex supports this new product with a wide range of customized services, including advanced real-time weatherability testing at several Teknor Apex on-site laboratories."
As a custom compounder, Teknor Apex can supply Apex RE-9218 compound in specialty colors. In a fully equipped laboratory, the company can assist with development validation by replicating the customer's process and die design.
Recommended applications for the new compound include window and door lineals, profiles for recreational vehicles, umbilicals for marine oil and gas wells, and other demanding applications.
Website:                               www.teknorapex.com