Ulsan, Korea – December 16, 2015 – Songwon Industrial Co., Ltd. announced today that Depotchem Amgal Ltd., a leader in the distribution of chemicals and raw materials, will be its exclusive distributor for Israel from January 1, 2016.
Based in Bney Aish, Depotchem will be responsible for distributing Songwon's antioxidants, UVA's, One Pack Systems (OPS), Tin Intermediates, PVC Stabilizers, SAP, Flocculants and Polyurethanes. The company is well-situated with state-of-the-art, centrally located warehouses, and is well-known for its rapid delivery of products.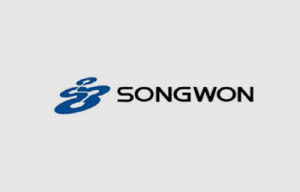 Songwon always aims to anticipate the needs of its customers, so that it can deliver better quality, better service and better value to them in all regions. Supporting this aim, the latest addition to its strong distributor network will strengthen and expand Songwon's presence in Israel.
"Offering our customers high quality service and security of supply has always been a priority for Songwon," says, Peter Fleming, Regional Director, Middle East & Africa, Songwon Industrial Group. "Partnering with such an experienced leader as Depotchem will make our extensive product portfolio more readily available to our customers in Israel and also enable us to provide them with on hand commercial, technical and logistics support."
About Songwon Industrial Co., Ltd.
Songwon Industrial Co., Ltd. is the 2nd largest manufacturer of polymer stabilizers in the world with an almost 50 year history of breakthrough solutions. A leader in the development and production of additives and specialty chemicals, Songwon provides added-value products and innovative solutions to the plastics industry.
The company's extensive product portfolio includes polymer stabilizers, alkylphenols and alkylcresols, PVC stabilizers, plasticizers, tin intermediates, polyurethanes, SAP and flocculants.
With headquarters in Ulsan, Korea, the Songwon Industrial Group comprises 19 companies including 2 joint ventures (JV) and 2 representative offices, located in 10 different countries on 3 continents. The company has 10 manufacturing facilities, 3 of which are located in Korea, and the others in Germany, China, USA, India, UAE, as well as 2 manufacturing JV plants in China, one of which is currently under construction.
Songwon also has a worldwide network sales and customer service offices, logistics hubs and stocking distributors.
Website:                           www.songwon.com