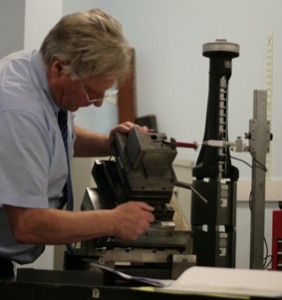 There is a growing importance and criticality to the oil and gas production industry of applications that use polymeric materials. Current issues include: exposure to supercritical CO2, operating in extreme environments (arctic conditions, HPHT, sour fluids), the increasing use of composite materials, development of new materials, qualification testing, long-term reliability and the establishment of global standards.
AMI and the Materials Engineering Research Laboratory (MERL) are bringing operators, contractors, the supply chain and experts in qualification and test development together to discuss the issues at the 8th global conference MERL Oilfield Engineering with Polymers 2012, which will take from 23rd-25th October 2012 at the Millennium Gloucester Hotel in London. Petrobras will open with a review from the operator's perspective and Baker Hughes will give the supplier's perspective.
There is extensive co-operative learning and development between operators, the supply chain and researchers to enable cost-effective oilfield development in extreme conditions. Many elastomer materials are employed in very sensitive components in oilfield engineering. ConocoPhilllips is engaged in elastomer research looking at the effects of amine chemicals and James Walker is testing materials for hydrogen sulfide resistance. The performance of new grades of fluoroelastomers in explosive decompression is the topic of research of DuPont. New seal materials have been investigated for downhole service by Baker Hughes. On the certification side, DNV has new qualification standards for Tyrihans seals.
The industry challenge is to operate safely and reliably in increasingly remote and hostile environments. Statoil has been examining polymer material performance in the arctic extremes. At the other end of the scale, Schlumberger has investigated composites for 250C reservoirs, and Hoerbiger Corporation is testing melt molded thermoplastic devices aiming to get consistent performance in thermally demanding and chemically corrosive service environments.
Polymers are commonly used to protect metallic pipes from corrosion and Swagelining has been investigating the potential of engineering plastics with suppliers Evonik, Solvay Specialty Polymers and Victrex. In turn, Evonik and Wellstream have been testing polyamides for compatibility and ageing on exposure to sea water, crude oil and supercritical CO2. In Norway, Bredero Shaw has worked in conjunction with Statoil and Borealis to examine the ageing performance of polypropylene foam insulation after 20 years of subsea exposure. TOTAL and IFREMER have run accelerated ageing tests on polyurethane coated pipe field joints to gather data for lifetime prediction.
Composite, reinforced plastic pipes are increasingly being used in oilfield applications: Soluforce Pipelife has worked to improve performance combining traditional textile fibre processing and pipe extrusion technologies. Flexible pipes are also under investigation: Technip is looking at a new anti-hydrogen sulfide polymer layer and SINTEF is testing the effect of methanol on PA11 hydrolysis in risers. In Brazil, GE Oil and Gas is evaluating polymers as pressure barriers for flexible pipes in severe conditions.
Research and development, design, qualification and operational experience are all key to reliable predictions of material performance. The Oil States Industries (OSI) and Shell have been working on design methods for failure prediction in composite elastomer bearings and Greene Tweed has been looking at polymer behaviour in HPHT conditions.
The CEO of MERL, Rod Martin, will give the closing address at the MERL Oilfield Engineering with Polymers 2012 conference in London, 23-25th October, with a review of developments in materials and functional evaluation of polymers for the new industry operating conditions. The research in this field is advancing fast to avoid expensive incidents and ensure safe production of oil and gas in extreme environments.