Italian cookware producer Bialetti sentenced to pay over 500.000 Euros
Geneva, Switzerland, 23rd April 2014. – DuPont Chemicals & Fluoroproducts (DC&F) has announced the successful outcome of a Teflon® patent and trademark infringement case against the Italian cookware and home appliances company Bialetti Industrie S.p.A., Coccaglio/Italy.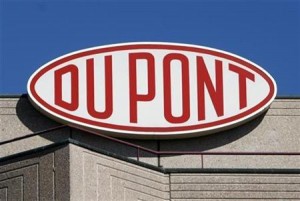 On 12th March 2014, the Court of First Instance of Milan (Italy) issued a decision in favour of DuPont. The Court found Bialetti had infringed the Teflon® trademark and/or the Italian part of DuPont European patent EP 1 1016 466 B2, protecting the DuPont™ Teflon® Platinum nonstick coating technology, and was in breach of the Teflon® Trademark License Agreement signed with DuPont in 2001.
The Court awarded DuPont monetary damages and reimbursement of legal and expert fees totaling about EUR 540,000 ($750,000) and ordered publication of the Court's decision in Corriere della Sera, a leading Italian daily newspaper. The Court also granted injunctions prohibiting further infringement and rejected all Bialetti counter claims against the validity of the related patent and trademark. Bialetti was also ordered to withdraw and destroy all pans that infringe the Italian portion of EP 1 1016 466 as well as to destroy all labels, packaging, products and brochures that infringe the same patent, the trademark Teflon® and that are in breach of the Teflon® Trademark License Agreement. The decision is subject to appeal.
Marcel Vandennoort, Director DC&F Europe, Middle East, Africa (EMEA) at DuPont de Nemours International in Geneva/Switzerland, commented: "The court case against Bialetti is a demonstration of DuPont's commitment to protect its brands from misuse. This decision gives us confidence in pursuing other incidents, amongst which is a similar case of trademark infringement brought by DuPont against CEM Bialetti, a fully owned subsidiary of Bialetti, whose case is currently pending before the Turkish Courts in Istanbul."
DuPont (NYSE: DD) has been bringing world-class science and engineering to the global marketplace in the form of innovative products, materials, and services since 1802. The company believes that by collaborating with customers, governments, NGOs, and thought leaders we can help find solutions to such global challenges as providing enough healthy food for people everywhere, decreasing dependence on fossil fuels, and protecting life and the environment. For additional information about DuPont and its commitment to inclusive innovation, please visit www.dupont.com.